Posted under:
Root Canal
Posted on: November 2, 2020
Are Cracked Teeth on the Rise?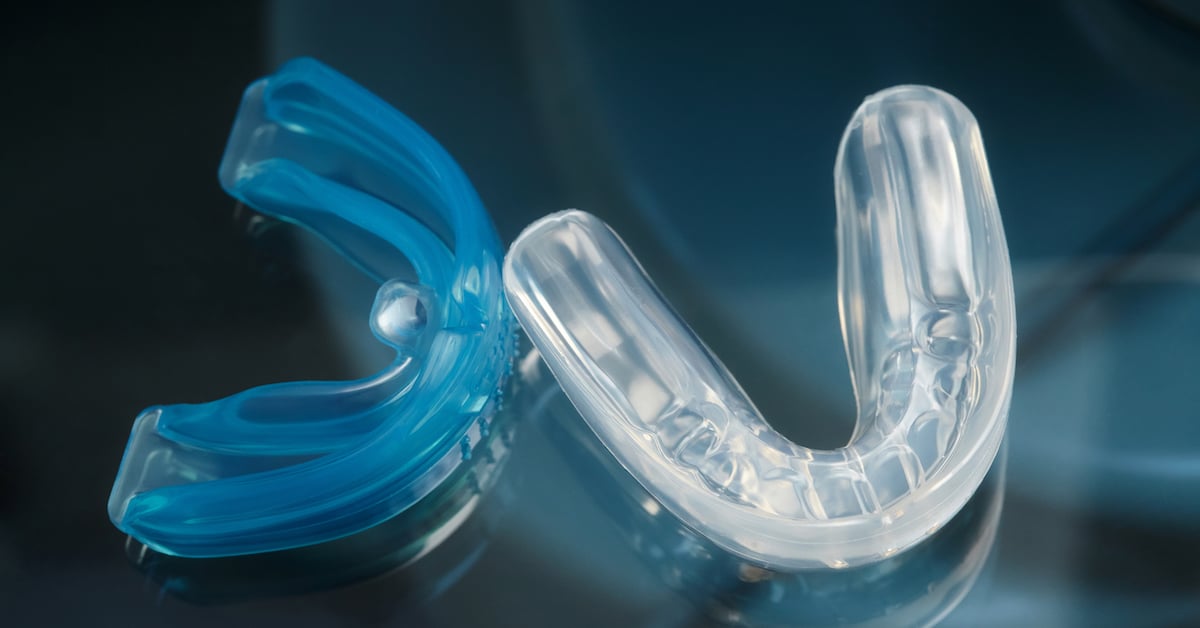 Reports of increasing damage to teeth are being attributed to the added stress and worry that the coronavirus pandemic has caused for many people across the country. This has led to a corresponding increase in people grinding their teeth, which can cause serious damage to tooth enamel and can result in cavities, tooth decay and other issues that will require immediate attention.
You might not be aware that you've started to clench your teeth at night, so it's always important to visit a dentist regularly. You dentist will be able to look at your teeth and note any additional wear or cracks that may have been caused by grinding or clenching.
At Lighthouse Dental Care, we work with you to find the perfect solutions for your needs and to promote the healthiest teeth and the brightest smiles possible for you and your entire family.
What Does Bruxism Mean?
Bruxism is the technical term used to describe the grinding of teeth or clenching of the jaw on a chronic or severe basis. Most people clench their teeth occasionally. When clenching or grinding happens frequently or to an extreme degree of pressure, dental issues can arise. Bruxism can cause severe pain in the jaw, the teeth and the entire head. It can also crack or wear away tooth enamel, which can allow bacteria to enter the tooth and cause tooth decay, cavities and even more serious infections that could threaten the viability of your teeth.
Some of the most common contributing factors to bruxism include the age of the patient. Younger children are most at risk of developing bruxism. Stress and anxiety can also contribute to the chance of bruxism in some patients. People with aggressive or Type A personalities are also at higher risk, as are people with illnesses and conditions ranging from Parkinson's disease to attention deficit hyperactivity disorder. Finally, the use of certain medications and substances can also increase the chance of developing bruxism among most people. Our team will work with you to determine the best approach to treating bruxism. We'd be delighted to provide you with the help you need to address issues with stress-related grinding and clenching of your teeth.
Is It Possible to Stop Clenching and Grinding My Teeth During the Day?
Some of the best strategies for reducing bruxism during the day include the following:
Relaxing and meditating can often reduce stress, which can reduce the risk of grinding your teeth or clenching your jaw.
Avoiding excessive use of caffeinated beverages or alcohol will also provide some help in managing bruxism.
Reducing or eliminating the use of tobacco products is also useful in treating bruxism during both the day and the night.
How Can Our Dental Team Help?
Our dental professionals at Lighthouse Dental Care can create a customized and comprehensive plan to address issues with bruxism and to correct any problems that have already occurred. This can help you manage your dental care more effectively. A custom-fitted dental guard is one of the most useful tools we can provide for you and your family.
What Is a Custom Night Guard?
A night guard is a dental appliance that fits snugly over your teeth to provide a layer of protection against damage. This device is designed to allow you to sleep more comfortably and to provide a cushion that will limit the effect of clenching your jaw or grinding your teeth at night. The dentists at Lighthouse Dental Care will provide you with practical solutions that work effectively to prevent further damage to your teeth while you sleep.
Why Should You Wear a Teeth Protector While You Sleep?
Wearing a mouth guard can prevent issues with enamel loss caused by bruxism. This can also help you to manage worries about potentially cracking or chipping a tooth, which can cause considerable discomfort and could put you at risk for cavities and tooth decay. Your dental night guard will also provide some help in managing issues with temporomandibular joint (TMJ) syndrome.
What Is Temporomandibular Joint Syndrome?
TMJ syndrome is a condition that occurs when the muscles that support the jaw are weakened. This can allow the jaw to go out of alignment and can create serious issues that include the following:
Difficulty in chewing or biting
A dramatic change in the way your teeth fit together when you bite
Clicking or snapping noises when you open or close your mouth
Headaches, especially radiating from the jaw outward
Pain in the jaw, neck and shoulders
These symptoms are an indication that you should seek help from a qualified dental practice as soon as possible to resolve these problems quickly.
Can a Mouth Guard Provide Relief for TMJ Pain?
A dental mouth guard is one of the best and most practical ways to realign your jaw and to provide you with added help in managing your dental health effectively. A relatively small investment in a customized mouth guard will typically provide you with added help in allowing the muscles of your jaw to heal and to reduce the pain you feel from TMJ syndrome.
Why You Need a Custom-fitted Mouth Guard
Customized mouth guards from our dental office will fit more closely than any over-the-counter model you may have seen. This will ensure the greatest comfort and the most restful sleep while wearing these dental devices. Our dental team will work with you to make sure your custom-fitted mouth guard will provide you with years of reliable protection against the effects of bruxism. We are committed to delivering the best options for your dental care in Stratford.
Managing the Costs of Custom Bruxism Mouth Guards
Lighthouse Dental Care will work with you to determine the best and most affordable options for your bruxism treatment. We accept most dental plans and insurance, which will often allow you to reduce your out-of-pocket expenses to a significant degree. Our administrative team will work with you to make sure your care is affordable and that you receive the right solutions for all your dental care needs. Call us today to schedule your first appointment. We look forward to the opportunity to serve you.