Posted under:
Root Canal
Posted on: September 29, 2020
Are Dental Implants Right for You?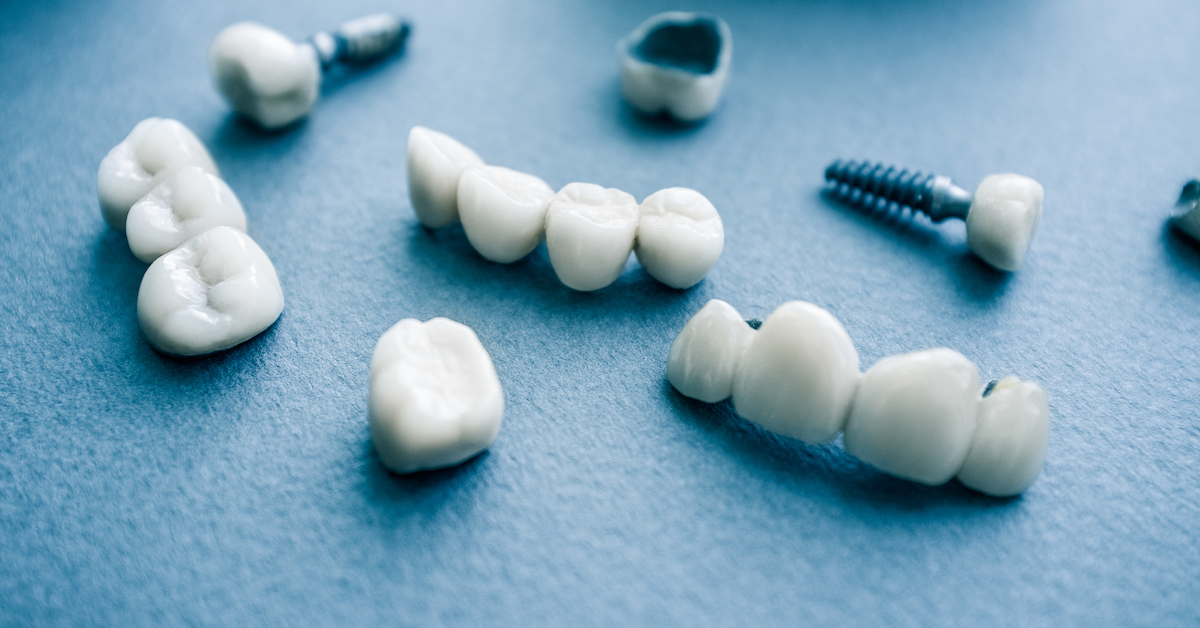 Will Dental Implants Improve My Smile?
If your natural teeth have suffered from the ravages of disease and trauma, then dental implants can restore your beautiful smile and your self-confidence. According to the CDC, most adults who are under 64 years old have lost at least one permanent tooth, and almost 20 percent of those over 65 have lost all of their teeth.
Your teeth are vital to good overall health, so it's important to replace those that are missing. Your dentist will assess your general health, gum health, and the amount of bone in your jaw to determine if you're a good candidate for implants. Lack of bone isn't necessarily a deterrent because bone grafts can usually be done.
Are Dental Implants the Same as Dentures?
Unlike dentures, implants are permanently installed artificial teeth that are matched to the size, shape, and shade of your natural teeth so no one will know they're not your real teeth. They function just like your natural teeth and help to maintain the structure of your jawbone and the alignment of your other teeth. They're very appealing to those who dislike dentures and bridges because they're as comfortable as your natural teeth and you don't have to worry about them slipping or falling out. They allow you to have clear speech and eat your favorite foods without fear of embarrassing accidents.
Two types of implants are available:
Endosteal implants that are inserted in the jawbone
Subperiosteal implants that are placed beneath the gum tissue
Your oral surgeon will recommend the best type of implant based on your situation and preferences.
A dental implant has three parts:
The body: The body of your implant, also called the post, is made of strong, yet lightweight titanium, and it can accommodate a single tooth or several teeth that are bridged together. Titanium has a very low rejection rate, so your body should assimilate the post through a process called osseointegration. The post is surgically inserted in your bone and becomes the base for your crown.
The abutment: This connector anchors your crown to the post and is installed after osseointegration is complete.
The crown: This is the visible part of the artificial tooth, sometimes referred to as the prosthesis, and is the last step of the implant process.
Why Do Dental Implants Work So Well?
Implants are very functional and popular because they're designed like your natural teeth and work exactly the same. The post fuses to the jawbone and becomes part of the jaw. The crown is permanently affixed to the post, so it remains in place without slipping or falling out.
What's the Implant Surgical Procedure?
Each surgical procedure is unique because no two patients have identical needs. However, when you have dental implants installed, you can generally expect the following procedures:
The damaged teeth will be removed, we'll perform other procedures that may be necessary, and then we'll prepare the site for surgery
We may perform a bone graft if needed
The body, which is the titanium post, will be installed and we may also perform a minor bone graft if necessary
We'll allow time for your jawbone to heal and grow
We'll install your abutment
We'll make impressions of your teeth and gums to be used for fabricating your crowns
We'll install your crowns
The time needed for your implant process will depend on the number of procedures you need and how quickly your gums heal.
Do I Need to Have a Bone Graft?
If you have a strong jawbone, you likely won't need a graft, but your surgeon will determine that. If you need a minor graft, it can be performed during the installation of your post. If you need a more substantial amount of bone, then the graft will be performed as a separate procedure that may take a few months to complete. We can take bone from other parts of your body or use a bone substitute.
What's the Implant Installation Procedure?
Your surgeon will make an incision in your gum so that the bone is exposed, drill a hole in the bone, and place the implant in the hole. Over the next several months, the implant post will fuse to your jawbone in a process called osseointegration. Once osseointegration is complete, you'll return to our office for the abutment installation.
What's the Abutment Installation Procedure?
When we install the abutment, the surgeon makes an incision in the gum next to the implant and places the abutment on the post. This is an outpatient procedure requiring a local anesthetic. It usually takes a couple of weeks to heal, and then you'll return to have impressions made of your teeth and gums. Your crowns will be fabricated from these impressions.
What's the Crown Installation Procedure?
When your crowns are complete, you'll return to have them attached. If you've selected removable crowns, they'll be provided in pink plastic gums that will snap onto the abutment and can be removed for cleaning. If you've chosen fixed crowns, we'll ensure that they fit well and are comfortable, and then we'll screw or cement them to the post.
What Do I Need to Do After the Surgery?
After your procedure, your surgeon will provide you with tips on pain management and how to reduce the swelling and other aftereffects of the procedure. It's normal to experience some minor bleeding, swelling, bruising, and pain after a dental procedure, so don't be alarmed. The discomfort shouldn't last for more than a few days. If it does, then be sure to call us.
What Are the Drawbacks to Implants?
As with all procedures, there are drawbacks to implant surgery. The primary drawback is the initial expense. Implants are costly; one tooth can cost thousands of dollars depending on the amount of work it needs, and the cost may not be covered by dental insurance. Implants require surgery, which has an inherent risk, and some people simply aren't good candidates for it. There could be an adverse reaction to the anesthesia, an infection could set in, there could be damage to the surrounding teeth, or a jawbone fracture or nerve damage could occur.
Regardless, most people feel that the benefits of implants far outweigh the initial cost and implants are, in fact, more cost effective over time than dentures. Implants are permanently installed, so they don't slip or fall out or cause you to have unclear speech. You can eat your favorite foods and implants will look just like your natural teeth. There are no special cleaning or maintenance procedures involved; you just need a daily regimen of good oral hygiene in order to keep your implants in good condition. With proper care, implants can last a lifetime.
Can My General Dentist Install Implants?
Installing dental implants requires a considerable amount of experience and training, which most general dentists lack.
If you're searching for an oral surgeon to install implants, then make sure they're board-certified and are willing to provide you with a list of their credentials. If they aren't, then keep searching. If you want implants or need any other dental procedure, please call our office to schedule an appointment or book a consultation online at your convenience. Whatever your dental needs are, we can help you, so contact us today. We look forward to working with you.