Basic Dental Care in Stratford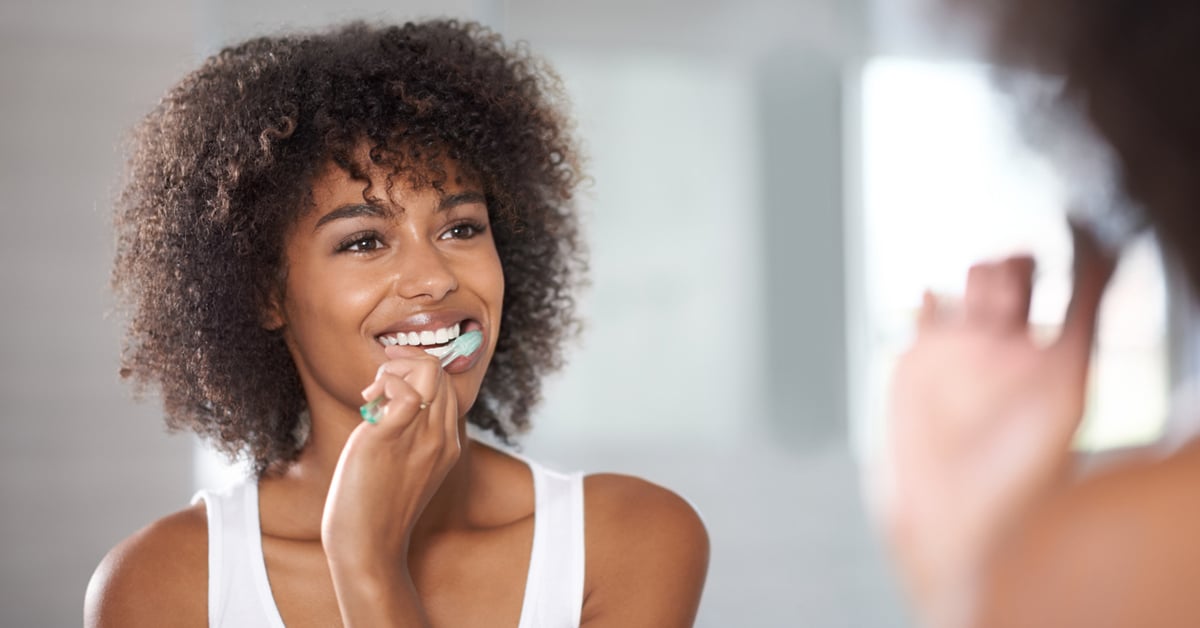 When your teeth and gums are healthy, your body is healthier. Statistics show that those who have poor oral health have a higher incidence of major diseases such as dementia, stroke, and heart attacks. One reason for this statistic is that any bacteria in the mouth is transmitted throughout the bloodstream to all other organs in the body. The bacteria cause inflammation, which harms the organs. The following information may help you improve your oral hygiene regimen so that you have the best overall health possible.
What's the Definition of Good Oral Hygiene?
Good oral hygiene is defined as keeping your mouth clean and free of disease. Components of good oral hygiene include brushing, flossing, using mouthwash, and getting regular dental checkups that include a teeth cleaning. For example:
Brush every day at least twice, but especially just before you go to bed. Don't eat or drink anything but plain water after you brush for the night. If your teeth feel fuzzy during the day, they need to be brushed.
Floss every day at least once, but especially just before you go to bed at night.
Use a fluoridated toothpaste. Gel or paste doesn't matter, whichever works best for you.
Schedule dental exams and cleanings at least once each year, but every six months if you can.
Use an antibacterial mouthwash at least once daily, and swish it around your mouth for 30 seconds.
Use only toothpaste, toothbrushes, and mouthwash that have the ADA Seal of Acceptance, and be sure to use them every day!
The best products will only work well if you use them, so be sure to maintain a good daily hygiene regimen. It's easy to skip steps when you're tired or rushed, but your dental health should be a priority, so don't succumb to the temptation to skip steps.
Click HERE to schedule a dental appointment for an exam and teeth cleaning.
Other basic dental care tips include:
After you brush and floss at night before you go to bed, avoid consuming anything except clear water.
When you get up in the morning, be sure to brush your teeth or use mouthwash for 30 seconds before eating or drinking anything. This will remove any nighttime bacteria that's accumulated rather than transferring it to your stomach, where it would be digested and absorbed along with your food.
If you floss only one time each day, then floss just before bedtime. This removes any food particles that may be lodged between your teeth so they won't attack and erode your tooth enamel during the night. However, if you can floss throughout the day after you eat a meal or snack, it will be better for your oral health.
Brushing and flossing during the day is the best option. However, if you can't, at least rinse your mouth well with clear water after a snack or meal. This will help eliminate a substantial amount of bacteria and deter plaque formation.
Remember, your physical health is partly determined by your oral health, so brush and floss as often as possible.
Brushing Twice Each Day
At a minimum, you need to brush and floss twice each day. Bacteria is insidious and can multiply and spread even if you're unaware of it. It's also the primary cause of inflammation, and you don't want inflammation in your major organs. Brush your tongue during your brushing routine since the rough surface of your tongue is a haven for bacteria.
When you brush, use a soft-bristled toothbrush, preferably with varying lengths of bristles, as these are the most effective at removing plaque and food particles. Brush for 30 seconds in each quadrant. A quadrant in your mouth is the upper left side, the lower left side, the upper right side, or the lower right side. This is the most effective way to remove the bacteria and plaque that can cause cavities, decay, and gingivitis.
The Best Choice for a Toothbrush
The best toothbrush for your needs depends on your personal preferences. Some people prefer electric toothbrushes. Some prefer the manual models. Either way, they need to have the ADA Seal of Acceptance, but you need to select the model you'll use the most. Some electric models will notify you when you've brushed for long enough. If you have questions about the best toothbrush for your needs, ask your dentist.
If the bristles on your toothbrush start to fray or the bristles splay, then it needs to be replaced. Also, if you've been sick, you should replace your toothbrush so that you don't continually reinfect yourself. Otherwise, change your toothbrush every three months.
Fluoridated Water and Toothpaste
Most types of toothpaste contain fluoride, whether they're gel or paste. Fluoride is a naturally-occurring mineral that helps deter the formation of cavities while it strengthens your tooth enamel. Most municipalities now fluoridate their water supply, so you may be concerned that you're getting too much fluoride. Don't be. Most water supplies are fluoridated to minimum standards, so it's unlikely that you'll get too much fluoride in your body. However, if you want to make sure, ask your dentist.
Essentials of Flossing
Although the American Dental Association recommends that you floss once daily, you can certainly floss more than that without adverse reactions, and you should. Once-daily flossing is the minimum, but flossing after each snack or meal is the best way to avoid tooth decay, cavities, and gum disease. The type of flossing apparatus doesn't matter. Some people prefer dental floss. Others prefer dental picks. Some prefer water flossers. The style doesn't matter as much as the act of flossing. Ask your dentist if you have questions.
More Basic Dental Care Tips
Mouthwash is another optional, but beneficial, component of good oral hygiene. Using mouthwash can remove any residual bacteria that brushing and flossing missed. It can also ensure your breath is fresh.
Try snacking on fresh fruits and vegetables rather than sugar-laden cookies, cakes, and candy. Crunchy vegetables and fruits cleanse your mouth and palate and promote dental health. Also, drink plain water instead of sugary drinks.
If you're frequently out and about, invest in travel-sized versions of your favorite toothbrush, toothpaste, and mouthwash so that you can maintain good oral hygiene wherever you are.
How Do My Oral Hygiene Habits Impact My Overall Health?
Maintaining good oral health will increase your overall health because your mouth is the gateway to your entire body. Whatever goes in your mouth spreads to the rest of your body. When you have a minimum of bacteria in your mouth, your overall health will improve. Knowing that you have the healthiest mouth and a beautiful smile can increase your self-confidence and your outlook on life.
Your Strongest Ally Is Your Stratford Dentist
Your dentist is your strongest ally in maintaining good dental health. Not only do they help you maintain optimal dental health, but they can answer all your questions and make recommendations. We're one of the best in the area for dentistry, so if you need to schedule an appointment, call Lighthouse Dental Care at (203) 742-1027 and let us help you.
Call us today. You'll be glad you did.