Posted under:
Root Canal
Posted on: October 14, 2020
Dental Care Basics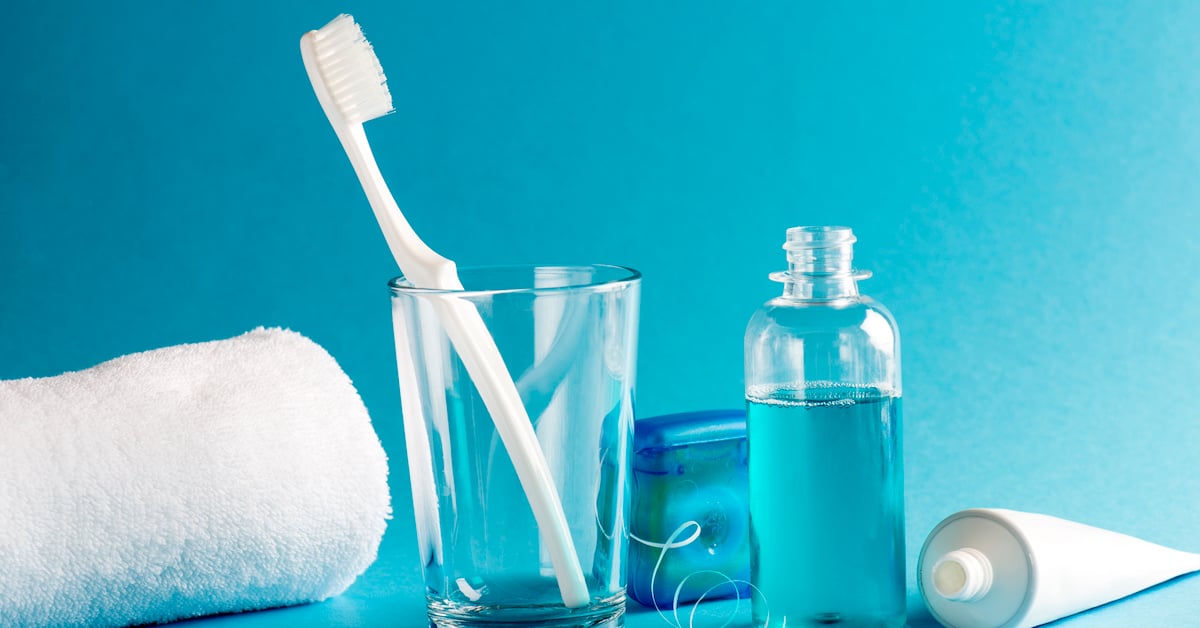 What Are the Foundations for Excellent Dental Health?
Dental health is an important asset. When we take care of our teeth and gums, we can communicate more easily with others, eat more types of food and have a pain-free, attractive smile. Good dental health is also important to a person's self-esteem.
It's important to give your teeth the best care possible at home and see a dentist for routine examinations. Good oral care is also an investment; it can enhance your chances of maintaining your proper overall health and help you avoid certain types of cancer, other condition such as cardiovascular disease and more.
We welcome the opportunity to become your partner in your dental health. Call us or use our online form to arrange your initial appointment.
Why Is Plaque so Menacing to Gums?
Plaque is not friendly to your tooth enamel. This sticky substance produces acids that attack the enamel protecting your teeth and build up along the gumline. Your enamel is meant to protect your tooth from bacteria and infections, but a constant onslaught of acids from plaque can weaken the teeth and cause serious issues.
Why Is Gum Disease Problematic?
If you don't brush and floss often, plaque can harden into calculus, more commonly known as tartar. When tartar builds up at the top of your tooth, it irritates and inflames your gums. They turn red, become swollen and bleed easily when you brush your teeth. This is the mildest form of gum disease, called tartar. You need to see a dentist for a professional teeth cleaning and instructions on how to brush and floss properly. This will reverse your gingivitis and prevent it from possibly progressing into a more advanced form of gum disease called periodontal disease.
With periodontal disease, your gums pull away from your teeth. Bacteria gets under your gums and begins attacking the ligaments and bone that keep your teeth firmly in your mouth. Treatment can stop the damage from getting worse, but it can't be cured. Without treatment, your teeth could become so loose they fall out.
Please call our dental office if you suspect you have gingivitis. We would much rather cure gingivitis for you than discuss tooth replacement options.
Are Cavities Preventable?
The Centers for Disease Control and Prevention call cavities largely preventable. If you practice good oral hygiene and see a dentist regularly for an exam and teeth cleaning, you can reduce your risk of developing decay. Avoiding sugary foods and beverages also helps to cut down on plaque bacteria in your mouth.
Some people are more prone to cavities, such as those with weak tooth enamel. Our dentist can help with special fluoride treatments or sealants to make cavities less likely.
If you're getting a cavity, you may notice:
Sudden tooth pain when biting down
Tooth sensitivity when consuming cold or hot drinks
A visible hole in your tooth
If you suspect you have a cavity, please call our practice and make an appointment, Cavities do not go away on their own. The cavity will become larger and cause more damage unless you get a filling.
Essential At-home Oral Hygiene for Optimal Dental Health
We suggest you look for dental care products with the American Dental Association Seal. These toothbrushes, toothpastes and mouth rinses are scientifically proven effective and safe.
Brushing: To brush correctly:
Point your toothbrush at an angle toward your gums.
Brush all your tooth surfaces, including the chewing surface
Brush your tongue gently
Use a fluoride toothpaste and be sure to get a new toothbrush every three months or sooner if it looks frayed. You should brush at least two times a day, three is ideal.
Flossing: To floss correctly, tear off at least a foot and a half of floss, wind it around your thumb and index finger and leave about two inches to get between your teeth. Do each tooth before you brush, so brushing will remove any food particles and plaque you dislodge. According to the ADA, you should floss at least once a day. If you wear braces or have other difficulties flossing, ask your dentist about alternative products.
Mouthrinses: Antimicrobial mouthwashes can kill bacteria in your mouth if used as directed/ Look for products with the American Dental Association Seal, since this is only given to products proven effective. Your dentist can provide suggestions for products in all price ranges. You can also find mouthwashes with fluoride and ones that only freshen your breath. Speak to your dentist or hygienist about which will meet your needs.
A Diet to Control Plaque: Sugary and starchy foods and drinks lead to plaque buildup. Limit your intake of these foods and beverages, especially those which can stick to your teeth, like raisins, caramels and other sticky snacks.
Foods which are good for your teeth include:
Fruits and vegetables
Low-fat yogurt and other dairy products
Lean meat
Green and black tea without sugar
Seafood
How Does a Family Dentist Manage Your Dental Health?
Family dentists know prevention is the secret to good oral health. When you come in for checkups, we can find decay, gingivitis and even oral cancer before you notice any symptoms. Treating conditions as early as possible is easier, less expensive and far more desirable.
Having a regular dentist will allow him or her to access your risk factors for dental diseases and show to how to lower your risk. If you need an appointment at a dental practice where prevention and patient education are stressed, contact us.
We've decided to screen all of our adult patients now since current research shows there are young people and non-smokers are getting oral cancer at a higher rate that before. According to the National Institute of Dental and Craniofacial Research, oral cancer makes up about 3 percent of cancers in the United States. In fact, about 49,700 new cases happen every year. Oral cancer also used to affect one woman for every couple of men, making it more common for men than women. As research uncovers new facts, we stay up-to-date to better serve our patients.
Dental Care to Maintain Your Amazing Smile
We strive to treat all our patients with both professionalism and compassion. Our team is committed to helping our patients have the healthiest mouth possible. Please phone us if you need an exam, teeth cleaning, filling or other service. You can also contact us online. We look forward to serving you.