Posted under:
Root Canal
Posted on: August 11, 2022
Emergency Dentist in Stratford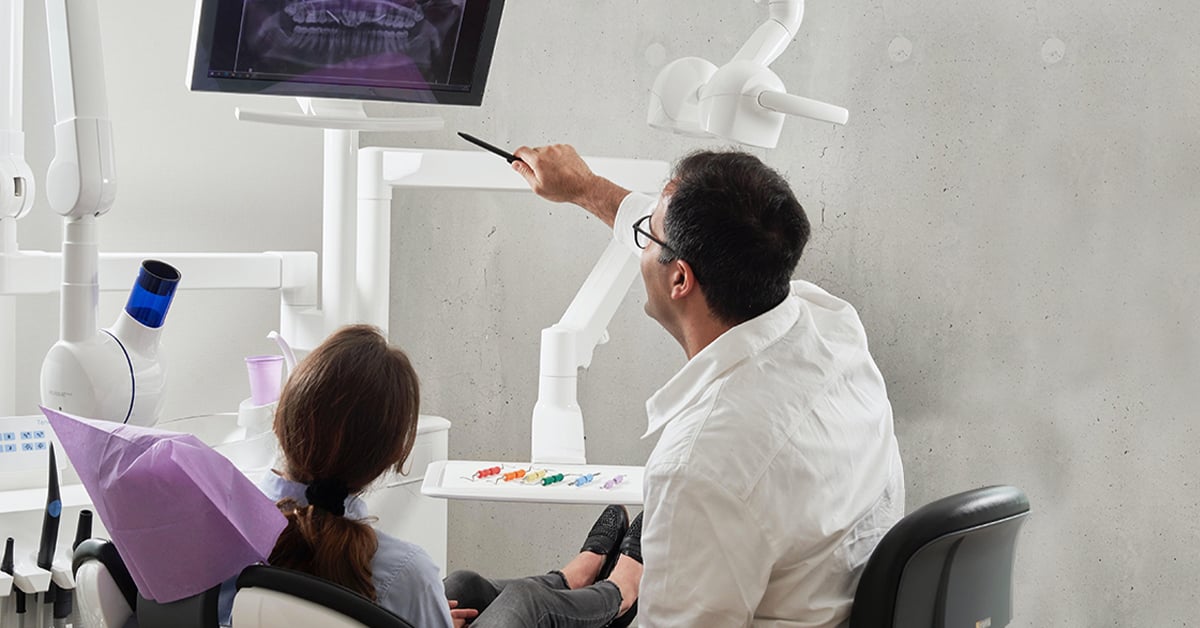 Although it may seem that any time you have a dental emergency help is close at hand, a dental emergency may not be that easily resolved. Especially if you don't know whom to call when you have a dental emergency, the solution may seem like it's far, far away. If you need the number of an emergency dentist in Stratford, then call our office and we can help. We usually see emergency dental patients the same day they call, but it may be the next day, depending on our schedule and the severity of your issue.
Do You Need an Emergency Dentist in Stratford?
Although some situations are emergencies that need immediate treatment, some can wait until regular business hours. When you call, we'll ask you some questions to determine the emergency level of your dental issue. However, some dental problems are always emergencies, and we'll work those into the schedule. If it's after hours, then go to your local emergency room. Most ERs have a dentist on call or on staff, and they can see you immediately.
Seek emergency dental care if you have:
An abscessed tooth
Knocked-out teeth
Dry socket pain
Cracked or broken teeth
Bleeding that will not stop after 15 minutes
Severe toothaches with pain or pressure.
Does a Broken Tooth Indicate a Dental Emergency?

Broken or cracked teeth can occur to anyone of any age, but we see them most frequently in children and young teens. If you crack or break a tooth, cover any jagged edges with dental wax, and then call our Stratford office for an appointment. We'll see you as soon as possible. It's important to treat a broken or cracked tooth promptly so that pain and infection can be minimized, and the tooth is more likely to be salvaged.
If you or your child have a knocked-out tooth, it's essential to get immediate treatment. Rinse the tooth well with warm water and hold it by the crown only. Then replace it in the socket and call our Stratford emergency dental office. When a knocked-out tooth is treated immediately, it can usually be salvaged, and you won't need an artificial replacement. If it's after hours, then go to the nearest ER.
Dealing with Pain and Swelling
Sudden, severe pain or pressure in a tooth is never good and always signals that you need to see a dentist. Call us if it's during regular hours. Otherwise, go to your nearest ER, but don't ignore this symptom.
An abscessed tooth is always an emergency, although an abscessed tooth should seldom exist. Rarely does an abscess start in a day or two. Typically, it's the result of an infected tooth that hasn't been treated, and it takes weeks, months, or even years for the abscess to develop. However, an abscessed tooth shouldn't be ignored because it can be life-threatening.

The thin membranes in your mouth allow the bacteria in your abscess to be absorbed by the bloodstream and carried throughout your body to all your major organs. This can cause serious health issues that may result in death. If you have an infected tooth, don't let it progress to the abscessed stage. Call our Stratford office for an appointment without delay.
If you have lost a filling or crown, or one has come loose, then you need emergency dental treatment. We can replace a lost filling and provide you with a temporary crown until your permanent crown arrives. If you have a loose crown, we can re-cement it to restore functionality to your jaw. Call us immediately for an appointment or go to the local ER if it's after hours.
Dry socket pain usually results from a tooth extraction and takes several days to appear. It's very painful, and the pain may not respond adequately to over-the-counter medication, so call us for an appointment. If it's after hours, then go to the local emergency room for treatment. If you have an extraction on your schedule, ask your dentist how to prevent dry socket pain.

If you suddenly develop facial swelling, it's an emergency, particularly if you're unsure of the cause. Swelling is always an indicator of a problem, so if you have sudden edema, call our emergency Stratford dental office or go to the closest emergency room.
Which Factors Determine If I Have a Dental Emergency?
Several factors are considered when determining the emergency status of any situation. They are:
The type of issue and its location
The degree of discomfort
The extent of the damage to be repaired
The likely result if the issue isn't addressed
If you have any of the following, it's an emergency, so you should go directly to the ER:
Severe bleeding – Anytime you have uncontrolled bleeding, you have an emergency. Uncontrolled bleeding is defined as bleeding that hasn't stopped after 15 minutes of treatment, including applying pressure. I
Severe swelling
Sudden injury to the face, head, jaw, or teeth
If you have any of these conditions, you should immediately go to the local emergency room. If they are accompanied by any of the following, call 911:
Chills
Fever
Difficulty with breathing or swallowing
Any combination of them can indicate a life-threatening component that requires immediate medical attention. Remember, your dentist can only treat dental issues. Bodily issues must be treated by a physician.
How Can I Avoid the Need for an Emergency Dentist?
Maintaining good oral hygiene that includes at least an annual dental exam is the best way to deter dental emergencies. Even if you have an excellent oral hygiene routine, issues may arise without symptoms. Oral cancer is a good example. By the time you notice it, it has spread. We recommend that everyone who is 18 and older gets an oral cancer screening during their annual exam.
How Can I Find an Emergency Dentist in Stratford?
If you need an emergency dentist in Stratford, then call Lighthouse Dental Care at (203) 742-1027, and we can help you. Be sure to add the number to your emergency preparedness list.
Call us today. You'll be glad you did.