Gingivitis: Symptoms and Causes in Stratford, CT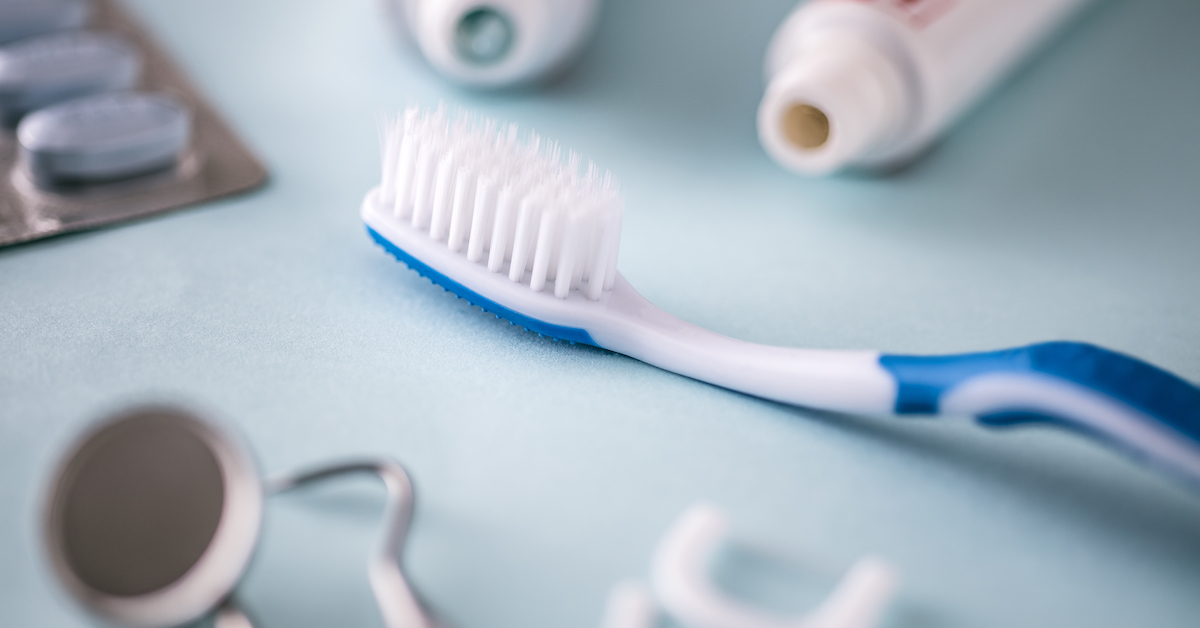 Gingivitis is the initial stage of gum disease, which is also known as periodontal disease. This dental condition can affect you and your family members in a number of ways and have an impact on your overall health. Understanding the signs of gum disease and its underlying causes can help you manage your risks and get treatment early. Our dental team is committed to providing you with the best and most practical solutions for gingivitis and gum disease in our area.
A Common Problem for Dental Patients
According to the experts at the CDC, 47.2 percent of adults aged 30 or older have gum disease. In its mildest form, this condition is known as gingivitis and involves the inflammation of the gums around the base of teeth. Chronic periodontitis is the most advanced form of the illness and causes loss of tissue and bone around the teeth, often leading to their loss.
Studies conducted by the American Academy of Periodontology have found that men are at higher risk of gum disease than females. Women have a 38.4 percent chance of developing gingivitis or a more serious form of periodontal disease. Men, on the other hand, develop the condition at a rate of 56.4 percent, making getting treatment an important priority for dental patients in our area.
Detecting gingivitis and gum disease early is critical to ensuring the most successful treatment. In many cases, periodontal disease can be prevented with regular checkups, teeth cleaning and proper dental hygiene. Our team will work with you to determine the best ways to protect your teeth and make sure that you and your family enjoy the best possible dental health for many years to come.
The First Signs of Gingivitis
In its earliest stages, gingivitis may have few or no obvious symptoms. This can make it very difficult to diagnose without the help of a qualified dental professional. Some of the most commonly reported signs of gingivitis include:
Redness of the gums
Swollen gums
Discomfort around gums at the base of your teeth
Receding gums
Bleeding that occurs when you brush or floss your teeth
Loosening of your teeth
Pain and sensitivity to pressure
Spaces that appear between teeth
Bad breath
An unpleasant taste in your mouth
Changes in your bite
You may experience only a few of these symptoms during the early stages of periodontal disease, and may be discovered during a routine dental checkup. If you suspect that you may have gingivitis, however, you should contact us immediately to schedule an appointment for an examination of your teeth and gums. If you do have gum disease, our dental team can create a treatment regimen for you.
The Primary Causes of Gingivitis
Poor dental hygiene is most often cited as a contributing cause for gingivitis and gum disease. Along with conscientious brushing and flossing, regular teeth cleaning visits are among the most important ways to keep your teeth and gums healthy. These appointments will also provide our dentists with an opportunity to diagnose gum disease in its earliest stages, which will make treatment much more productive and practical for you and your family.
Foods that are high in sugar or carbohydrates can contribute to the risk of gum disease. The bacteria in your mouth can feed on these materials to grow and form plaque, a thin film that coats your teeth and gums. If not removed right away, plaque formations can harden to become tartar, which is a hard substance that traps bacteria and promotes tooth decay. This can cause irritation of the gums that can lead directly to gingivitis and eventual periodontal disease.
Taking good care of your teeth can help you enjoy the ability to bite, chew and speak with greater confidence. Receiving regular dental care at our office is a step in the right direction for protecting yourself from serious issues resulting from neglecting your teeth and gums.
The Major Risk Factors for Periodontal Disease
Along with poor dental hygiene, a few other factors can play an important role in determining your risk of gum disease:
Smoking tobacco or using snuff
Genetics
Improper dietary habits
Damaged or defective dental appliances
The use of certain medications
Vitamin C deficiency
Diabetes
Hormonal changes
Reduced physical immunity
These factors can increase your risk of developing gingivitis and requiring treatment for periodontal disease in the future.
Other Health Risks Associated with Gingivitis
While the loss of teeth is generally the most common complication of untreated gingivitis and gum disease, there are other risks that could affect your health. Gum disease has been associated with a number of medical issues that could have a lasting impact on your health and that of your family.
For example, patients with periodontal disease are at higher risk of developing certain types of cancers. Men are especially vulnerable and have a 14 percent increase in their risk of developing cancer if they suffer from gum disease. Gingivitis and periodontal disease in men also increase the risk of pancreatic cancer by 54 percent, kidney cancer by 49 percent and blood cancers by 30 percent.
While diabetes is a risk factor for developing gingivitis, gum disease can reduce the ability of diabetic patients to control their blood sugar. This can create serious risks for these individuals and lead to further health issues in the future.
The Best Dental Care for You and Your Family
At our dental office, we provide expert help in managing gingivitis and gum disease. Our team is committed to providing you with the best treatment options for all your dental needs. Give us a call today to schedule an appointment. We are ready to serve you.