Posted under:
Root Canal
Posted on: November 21, 2022
Learning About Oral Cancer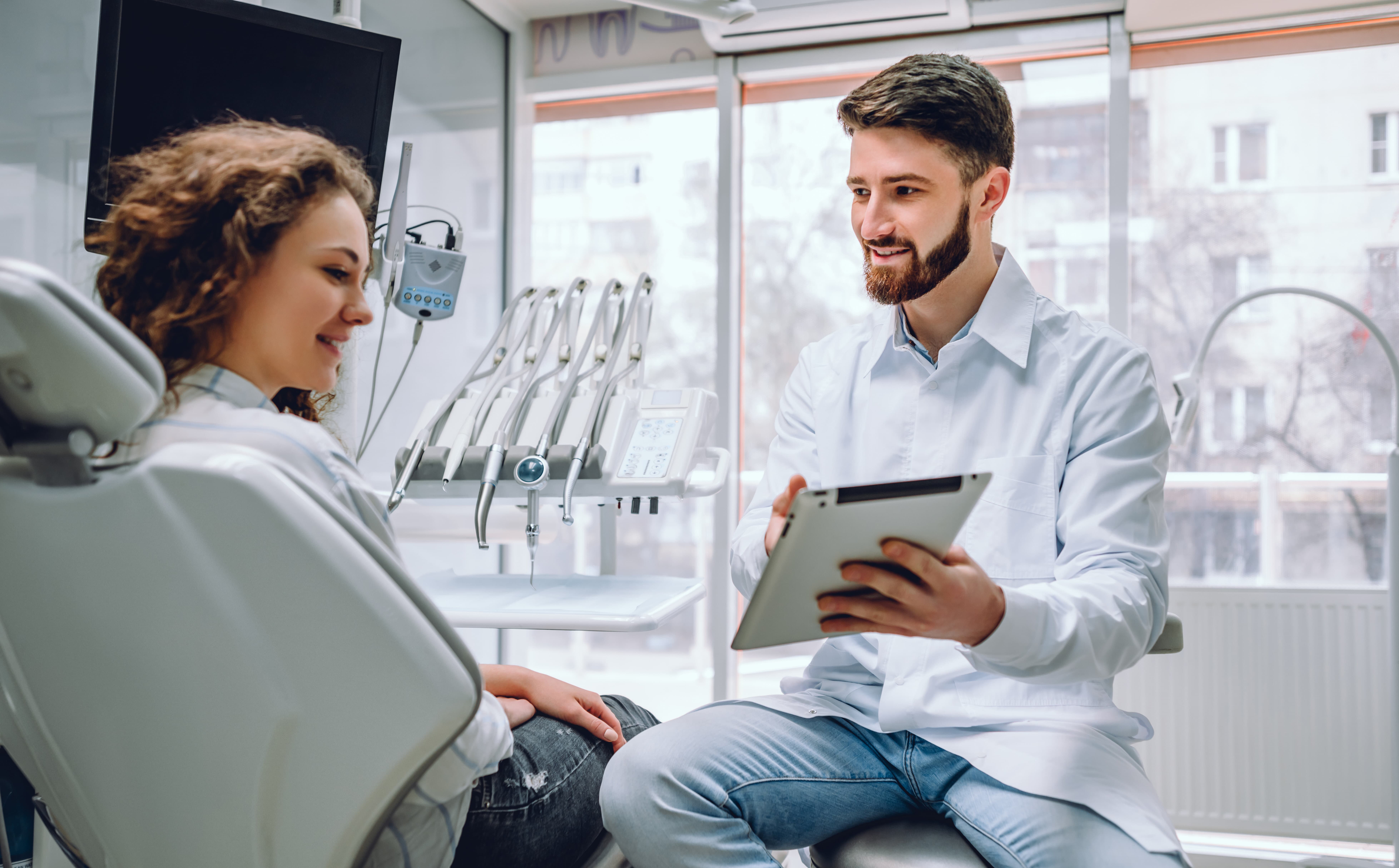 There are many reasons why seeing your local Stratford dentist is a good idea. Oftentimes, people go in to have their teeth whitened or cleaned. However, one of the most important things that dentists do is perform oral exams.
During the exams, dentists search for many things, one of which is oral cancer. Since November is Mouth Cancer Action Month, let's review more about oral cancer, what causes it and some of the symptoms that you should look out for.
What Is Oral Cancer?
As you can probably guess, oral cancer involves cancer of the lips, gums, tongue, and mouth. This type of cancer can be very dangerous because it is often hard to detect by yourself. If left untreated, though, it can spread very quickly in the early stages.
Thankfully, oral cancer is one thing that your dentist screens for when you go in for an oral checkup. If anything seems problematic, the dentist will examine further to see if you have oral cancer. If you do, steps will be taken to combat the problem.
What Are the Symptoms of Oral Cancer?
It can be hard to spot the symptoms of oral cancer during the early stages. Typically, the symptoms start as abnormalities in your teeth, gums, or mouth. The only problem is that many of these abnormalities are symptoms of other less serious dental issues too. This is why only your Stratford dentist can diagnose oral cancer.
That said, you can keep an eye out for a few things. Look for sores or ulcers in your mouth that haven't healed in three weeks. You can also look out for red or white patches in your mouth, or thick patches that develop on your lips, throat, or mouth. Some people experience ongoing numbness in the affected area, such as the tongue or lips.
What Causes Oral Cancer?
Unfortunately, some people seem to develop oral cancer through no fault of their own. After all, scientists believe that genetics play a big role in the development of certain cancers.
That being said, certain factors can increase your risk of developing oral cancer. To lower your chances, here are some factors that you can avoid.
Tobacco Use
Using tobacco products is the most common, and preventable, factor that leads to the development of oral cancer. The longer that you use a tobacco product, the more your risk increases. Keep in mind that this doesn't just include smoking tobacco. It includes chewing tobacco as well. In most cases, people who chew or smoke tobacco develop cancer in the lips, cheeks, and gums.
Just because people use tobacco doesn't mean that they will definitely get oral cancer. However, it is important to keep in mind that two out of every three oral cancer diagnoses are linked back to tobacco. Thus, it is safe to say that it greatly increases your chances.
Alcohol Use
The link between oral cancer and alcohol use is not as great as it is with tobacco use, but it is still there. However, it only appears to be a risk in people who are heavy drinkers. This means consuming more than 21 alcoholic drinks in a week.
If you combine drinking and smoking tobacco, you increase the risk of developing oral cancer even further. In fact, studies show that people who use tobacco and drink heavily are six times more likely to get oral cancer as those who don't.
Other Risk Factors
Besides alcohol and tobacco, other factors can increase your risk of developing oral cancer. For example, nearly two-thirds of people who are diagnosed with oral cancer are male. Additionally, oral cancer is most typically found in people over the age of 45. Thus, if you are male and over the age of 45, you are at a higher risk.
Prolonged exposure to the sun can increase your risk of oral cancer too. Typically, this leads to the development of cancer on the lips. Likewise, poor diet and exercise can increase your risk. If you have been diagnosed with neck or head cancer, you could be at a greater risk for mouth cancer as well.
Lastly, wearing ill-fitting dentures can increase your risk of developing oral cancer. This is because the dentures cause irritation in the mouth. When the irritation has trouble healing as a result of you wearing dentures often, it increases the chances of oral cancer developing.
How Do You Treat Oral Cancer?
Like treating any kind of cancer, treating oral cancer requires a team of specialists. Usually, this will involve a maxillofacial surgeon, general dentist and a doctor who specializes in cancer treatment. If caught early enough, treatment is sometimes as simple as removing the affected area. If the cancer is in a later stage or has spread, you might have to undergo a multistep approach to treatment, which could involve chemotherapy.
There is no one-size-fits-all approach to cancer treatment. That is why we will work with you to find the best solution for you. Once again, your best bet to beat oral cancer is to catch it early. That is why it is essential to schedule an appointment with your general dentist every year.
How Do You Prevent Oral Cancer?
You can do a few things to lower your risk of oral cancer. Obviously, some steps involve simply avoiding certain risks, such as tobacco and heavy alcohol use. Also, you should visit your dentist on a regular basis for cleanings and oral examinations.
If you are going to be out in the sun for a long time, wear some lip balm to protect your lips. On top of that, you eat foods that are rich in omega-3s. Studies show that omega-3s can lower your risk of oral cancer.
Now is the perfect time to schedule an appointment to see your Stratford dentist. We can help you catch the warning signs of oral cancer early. Call us today so that we can set up an appointment.