Posted under:
Root Canal
Posted on: December 30, 2020
The Benefits of Proper Teeth Brushing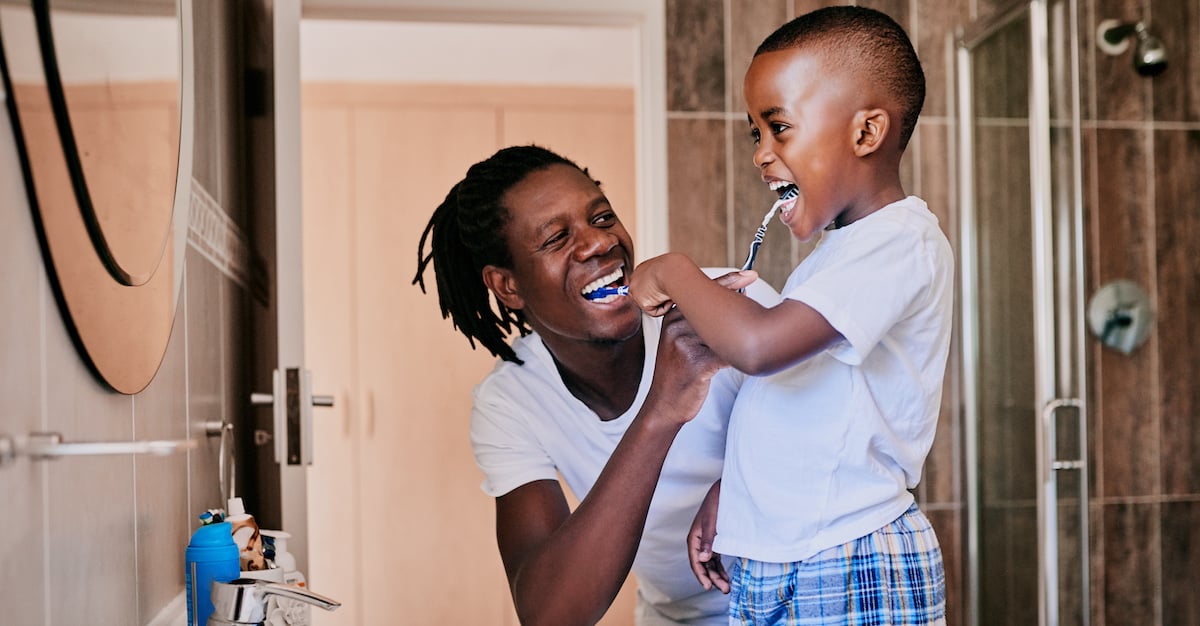 You depend on your smile to greet others and to make the best possible first impression. Brushing your teeth is an important part of protecting that smile and ensuring the best and most beautiful appearance for yourself and every member of your family. At our dental practice, we work with you to ensure that you know the best ways to brush your teeth to achieve the healthiest mouth possible.
If you are looking for the right options for managing your dental care, we've compiled some of the best practices and recommendations offered by the American Dental Association. The ADA is the foremost organization providing guidance for oral healthcare.
Most everyone has been brushing their teeth from the time they were little, but few people stop to think about wether or not they are doing it correctly. Since brushing is a vital component of a proper oral healthcare routine, we've put together a helpful guide for brushing up on your brushing techniques. Either way, it's the perfect time to take a second to think about your approach to brushing.
Why Proper Brushing Is Important for Good Oral Health
Brushing your teeth is a daily task for most people. Removing the food debris and plaque from your teeth can provide you with fresher breath and healthier teeth and gums. Some of the most important benefits of brushing your teeth in the correct way include the following:
Fresher breath
Brighter and more attractive teeth
Fewer risks of cavities and tooth decay
The prevention of gum disease
Plaque is one of the most important threats to the health of your teeth. This substance is formed through the interaction of native bacteria in your mouth with sweet, sugary or starchy foods and drinks. As the bacteria work to break these materials down, they produce an acidic film that is known as plaque. Plaque sticks to the teeth and can cause damage to tooth enamel if allowed to remain for an extended period of time. It can also harden into calculus, which can usually only be removed by professional dental cleaning. Regular brushing and flossing can remove most of the plaque from your teeth to prevent serious side effects of this sticky substance.
The Negative Effects of Poor Brushing Techniques
Plaque and tartar can affect the appearance of your teeth as well as your overall dental health. Some of the most common problems associated with failing to brush and floss properly include the following:
Bad breath is often associated with plaque and tartar on the teeth. Removing these substances with proper brushing and flossing can significantly reduce issues with bad breath.
Tartar can create discolored areas around the gums or between teeth. Teeth cleaning can prevent these problems from marring your appearance.
Plaque buildup is associated with higher risks for tooth decay and cavities. This is the result of the acidic nature of plaque and its effects on the enamel that covers and protects the soft tissues inside the tooth.
Infections and abscesses are often the result of plaque and bacteria entering the interior of the tooth. These issues often require root canal procedures to resolve effectively.
Periodontal disease, more commonly referred to as gum disease, is usually the most serious issue resulting from plaque and tartar on the teeth. This dental condition can cause bleeding of the gums, pockets of infection around the roots of teeth and bone loss in the jaw. In extreme cases, teeth may become loose or may be lost altogether because of gum disease.
Lighthouse Dental Care can provide you and your family with treatments for these issues and preventive recommendations to help you maintain bright smiles and healthy teeth and gums. This can help you feel more confident now and in the future.
Brushing Habits for Healthier Teeth
Following the recommendations set forth by the American Dental Association (ADA) can help you brush your teeth in the proper way. Some of these recommendations include the following:
Brushing your teeth at least twice a day and preferably after every meal or sugary snack can eliminate much of the plaque on your teeth and inside your mouth. Be sure to brush your tongue when engaging in this dental hygiene activity.
Dividing your teeth into four equal sections and brushing each section for 30 seconds or more will help you to adhere to the ADA recommendation that you brush your teeth for at least two minutes each time.
Using a circular motion to brush your teeth is also important to ensure the most complete coverage for your teeth and the removal of as much plaque as possible from your mouth.
The ADA suggests using a toothbrush with soft bristles to avoid doing damage to the enamel of your teeth. In some specific cases, however, our dentists may recommend a different toothbrush to suit your specific set of needs.
Your toothpaste should contain fluoride and should be ADA-approved to produce the best and most effective results.
Rinsing your mouth several times after you brush and floss will help to dislodge any remaining particles of food or plaque from your mouth. Rinsing your toothbrush and allowing it to dry naturally in the open air is also a good way to discourage bacteria from growing in this moist medium.
Consider upgrading your toothbrush to a battery-operated or electric model to achieve better coverage and more effective removal of plaque.
Scheduling regular appointments with our dental team can allow us to spot problems with your teeth or gums before they become serious issues. If your gums bleed after normal brushing or flossing, be sure to make an appointment with us as soon as possible to address this issue and to discover the underlying cause.
Brushing the Right Way for Healthier Teeth and Gums
At Lighthouse Dental Care, we offer affordable dental care in Stratford for our patients. Scheduling an appointment with our team now can pay off in brighter smiles and healthier teeth and gums for many years to come. Give us a call today to schedule your first appointment with our team. We are always here to serve you.