Uncover the Truth About Root Canal Treatment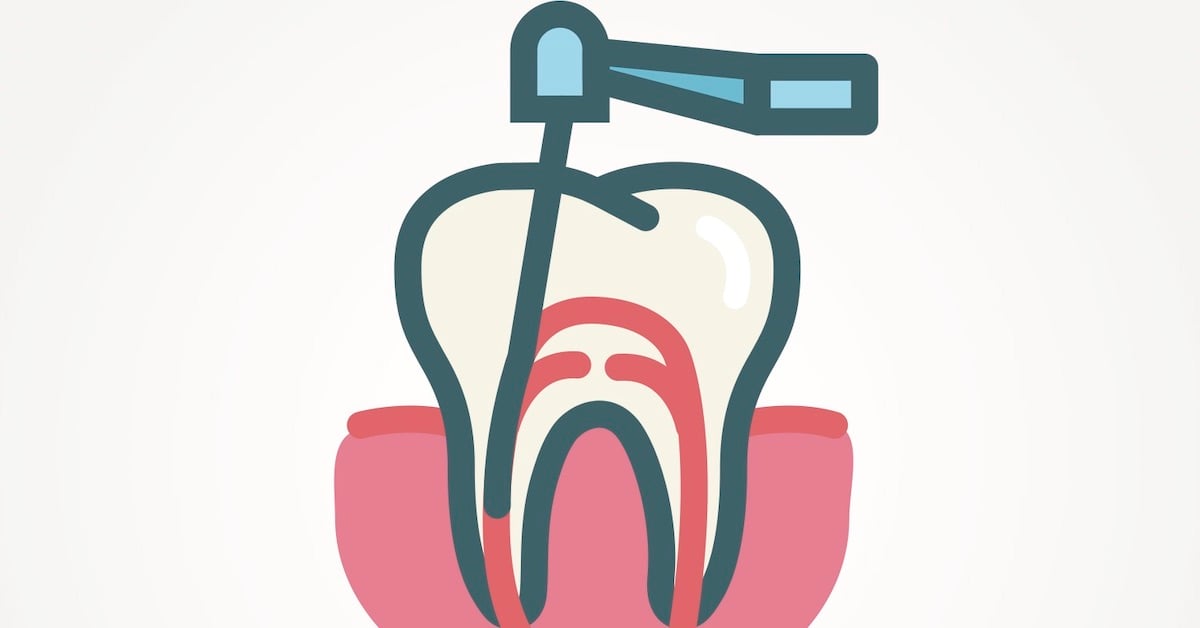 Most people have had their dentist recommend a root canal, so they've experienced the apprehension and dread that accompany the diagnosis. Root canals are typically associated with excruciating pain and weeks of discomfort. Although that may have been true in 1766 when the first root canal was performed, it certainly isn't true today. Advances in technology and pain alleviation have made root canals relatively painless. Certainly far less painful than the problem that generated the need for a root canal in the first place. If your dentist has recommended a root canal, the following information may shed some light on the procedure.
Why Do Patients Need to Get Root Canals to Fix Damaged Teeth?
The primary reason for a root canal is infection or damage to the interior of the tooth, which is called the tooth root or pulp. If the decayed or damaged pulp isn't removed, it can become abscessed, which is a very serious condition that can become life-threatening. A root canal may be the only way to save the tooth, and the sooner you treat the problem, the better the prognosis.
What Common Questions Do Patients Have About Root Canals?
If your dentist has recommended that you get a root canal, the following questions may help you increase your comfort level with the procedure.
What makes me a good candidate for this procedure?
How much pain is there during, and after the procedure?
Is there a better way to treat this problem?
What's involved in getting the root canal procedure?
How long does the procedure take from start to finish?
What are my options for anesthesia?
What, if any, are the risks?
How much does the procedure cost?
Will my insurance cover part or all of the cost?
Will my tooth be as strong after the procedure as it was before?
If you have other questions, feel free to ask them, and ask your dentist if there are other questions that patients usually ask.
What Warning Signs Are Present That Indicate a Root Canal Treatment Is Needed?
Although the presence of any of the following symptoms doesn't guarantee that you need a root canal, any of them indicate that you should make an appointment with your dentist without delay. The sooner you see your dentist about dental problems, the better the likelihood that you won't lose your tooth.
Make an appointment with your dentist if you notice any of the following:
Discoloration in your gums or teeth, especially dark areas
Gums that are inflamed, red, or swollen
Persistent sensitivity to temperature
Persistent or severe pain in a tooth
Small, pimple-like bump near a painful tooth
Generally sore gums and a sore tooth
Severe dental decay
If you notice any of the above, make a prompt appointment with your dentist to ensure the best outcome for saving your tooth.
What's the Root Canal Procedure?
If your dentist has recommended a root canal, the following may help familiarize you with the procedure:
Detection: The root canal procedure begins with your trip to the dentist. If you have redness, pain, or swelling around a tooth, you should make an appointment with your dentist for the best prognosis for saving your tooth.
Beginning: If your dentist discovers infection or damage that can't be repaired, then they'll probably recommend a root canal. They'll numb the area around the tooth and then drill a small hole in the tooth. This will allow access to the infected or damaged root.
Removing the root of the infection: When your dentist gains access to the interior of your tooth, they'll remove the root, then clean and disinfect the area.
Filling the holes: The canals will be rinsed and then filled and packed with a permanent filling, usually gutta-percha.
Restoration: When the canals are cleaned, filled, and packed, then the hole will be closed with a temporary filling, and they'll order your permanent crown.
Getting a crown: When your permanent crown arrives, you'll return to the office, and your dentist will affix your crown to your tooth with a powerful adhesive.
At this point, your root canal will be completed, and when it completely heals, it will function the same as your natural tooth did before the pain set in.
What's the Procedure for Healing After Getting a Root Canal?
There are always aftercare instructions when you have a dental procedure, and root canals are no different. Following your dentist's aftercare instructions to the letter will ensure the best outcome.
For the first few days, you may notice some tingling or slight soreness around the area. This is normal and lets you know that the healing procedure is underway. You shouldn't experience severe pain or discomfort. If you do, notify your dentist's office. Your pain should be manageable with over-the-counter analgesics, and your tooth may feel a little different for a few days while your mouth becomes accustomed to the change in the tooth. Otherwise, your tooth should be completely healed within a few weeks.
How to Care for Your Tooth at Home
Avoid solid foods or anything that needs to be chewed until all the numbness has worn off. Otherwise, you can bite your tongue or cheek but be completely unaware of it.
Don't chew or bite near the treated tooth until it's completely healed.
Follow your dentist's medication instructions precisely.
Maintain good oral hygiene habits, but avoid the area around the treated tooth until it has healed completely.
If you experience adverse reactions, call your dentist immediately. Adverse reactions include an allergic reaction, excessive pain, nausea, swelling, or other symptoms.
Make Sure to Schedule a Follow Up Call with the Dentist!
The root canal procedure, up to this point, has been the first step in restoring your tooth to full health and functionality. However, the very last step is to ensure that the permanent crown is installed and that you continue to maintain great results. When your root canal has been completed, make an appointment to install the permanent crown, so you know your root canal will be finished entirely and your tooth restored to health.