Posted under:
Root Canal
Posted on: December 14, 2021
What to Expect During a Tooth Extraction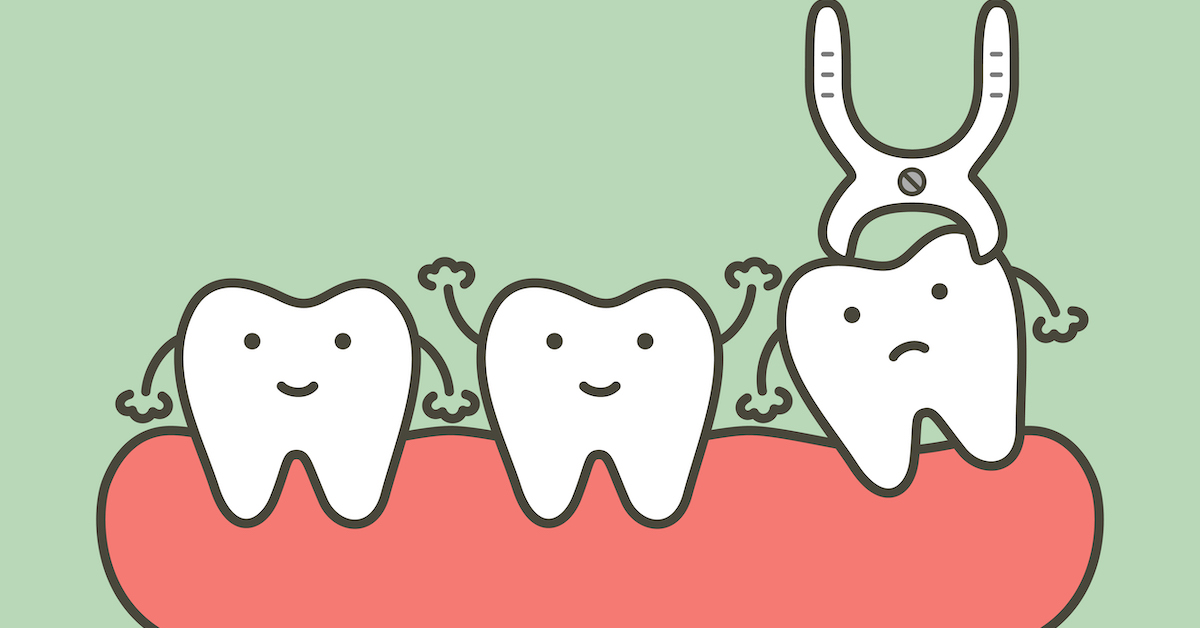 If you or any member of your family needs to have a tooth removed, working with a qualified and knowledgeable dentist in Stratford is a good first step toward managing your dental health more effectively. Extractions are one of the most common dental procedures and are used to remove teeth that are damaged, loosened by gum disease or severely decayed. If your dentist has recommended an extraction, here are some key facts you need to know.
What Is an Extraction?
Extracting a tooth requires removing it from the gums and the bone of the jaw. For some teeth, this is a simple process that requires pulling the tooth with forceps while using other dental tools to loosen and remove the roots and other parts of the tooth.
In some cases, the tooth may be putting pressure on adjacent teeth or may be severely broken or damaged. In these cases, oral surgery may be required to remove the tooth safely and to protect your dental health now and in the future.
Your dentist may recommend an extraction if your tooth is no longer viable and cannot be salvaged. This procedure is usually performed in your regular dentist's office. You may require local anesthetic, sedation or general anesthesia to ensure that your extraction is as painless as possible.
Managing Pain During an Extraction
One topic to discuss with your dentist before your extraction is the way in which your pain will be controlled during the process. For minor dental procedures, local anesthesia is usually administered through an injection that is directed at the site of the problem. If you need additional pain relief or a solution for your dental anxiety, your dentist may recommend sedation dentistry or general anesthesia to help you manage your fears more effectively. Understanding the various options for managing pain can help you make the most appropriate choice for your procedure.
General anesthesia renders the patient unconscious, which is helpful for procedures that are expected to be painful or uncomfortable. This pain relief method, however, requires the services of an anesthesiologist. Patients who undergo procedures under general anesthesia must be observed carefully for a few hours after the treatment. Additionally, they will require transportation home and will not generally be permitted to drive themselves.
If your dentist recommends sedation for your extraction, you can take a medication orally, intravenously or by inhaling nitrous oxide gas. Each of these methods can reduce the pain or discomfort you feel during your extraction.
Local anesthetic is usually injected into the area in which the procedure will be performed. You may require several doses of this medication over the course of your procedure. Some patients may experience pain at the time of the injection because of injuries or exposed nerves in the gum and the tissues surrounding the tooth.
Information to Provide Your Dentist
In most cases, dentists who perform tooth extractions in Stratford will request a great deal of information about your overall state of health and any medications you may be taking. This is necessary to ensure the greatest safety for you during these procedures. Be sure to let your dentist know if you suffer from any of the following conditions:
Cancer, especially if you are undergoing radiation therapy
High blood pressure
Glaucoma
Diabetes
Heart disease
Immune system disorders
Artificial valves, joints or other internal devices
Increased risk of bleeding because of blood thinners
These issues can increase the risk of serious complications after your tooth is removed. By letting your dental team in Stratford know about these pre-existing conditions, you can ensure that your treatment goes smoothly and according to plan.
What Happens After an Extraction?
After your tooth has been removed, your dentist will typically schedule an appointment with you to arrange for a replacement. This replacement may be a bridge that fits into the gap between your other teeth or a dental implant.
Immediately after your tooth has been removed, your dentist will apply a gauze pad to the area of the extraction. You will be asked to bite down on this for a few hours to allow the blood flow to stop and to ensure that a clot forms in the extraction site. This is necessary to promote faster healing.
Your dentist may also use self-dissolving stitches to close the hole left behind after the procedure. This can help to speed up healing after a surgical extraction.
If you were sedated or put under during your dental procedure, you will need to arrange for a ride home. Most medical professionals recommend against driving yourself for a few hours after recovering from these types of anesthesia and sedation.
Guidelines for Post-extraction Care
Your dental office in Stratford will provide you with a printed list of recommendations for caring for your extraction site after you head home. Some of the most common recommendations include the following:
Avoid forcibly spitting or rinsing after your extraction. This can create suction that could dislodge the blood clot and cause excessive bleeding.
Eat soft foods like oatmeal, yogurt and soup.
Use ice packs to bring down swelling and to manage pain.
If your dentist prescribed antibiotics, take these medications as directed and finish the entire course of these drugs.
If you experience a high fever, severe pain, bleeding or nausea after your extraction, it is important to contact your dentist as soon as possible to ensure that these are not signs of a serious complication. Coughing, chest pain or difficulty in breathing should also be reported to your dentist to make sure that you are safe and healthy after your extraction.
Your local dentist in Stratford can help you manage extractions more effectively. By calling (203) 742-1027 for an appointment, you can ensure the best possible care for your teeth and the right solutions for keeping your smile beautiful and bright for many years to come.