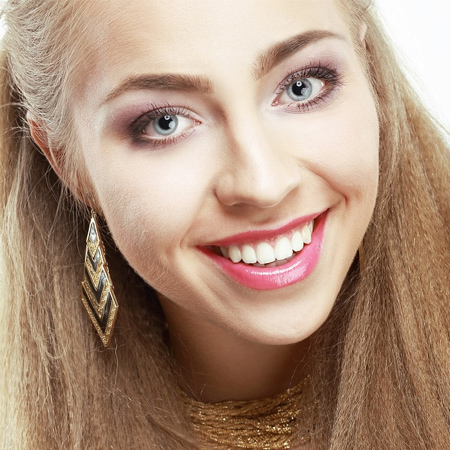 Excellent oral health starts at home. Despite regular visits to the dentist, home is where we spend most of our time caring for ourselves and practicing our oral hygiene. A semi-annual visit to the dentist is not enough to keep our teeth healthy, cavity-free and strong.
At Lighthouse Dental, we always emphasize the importance of doctor-patient teamwork in maintaining optimal oral health. It is Dr. Mark Samuels' duty to care for your teeth inside the office, as well as provide information that will help you keep your teeth in good shape. It is then the patient's duty to follow these tips and advice at home and outside the dental office.
If you would like to have healthy teeth until your later years, here are our recommendations for proper home dental care and hygiene.
Brushing Your Teeth
Brushing your teeth requires proper attention. Just because you brush twice a day doesn't mean you won't get cavities anymore. In fact, some brushing habits can even promote the development of cavities. What are the best practices in brushing your teeth?
Brush at least twice a day for at least two minutes. This duration is given to allow proper brushing for each tooth. Ensure that every tooth has been reached by the toothbrush.
Brushing motions should be in all directions. Brush up, down, side to side, and diagonally to cover all areas of the tooth surface.
Use a fluoride toothpaste to add protection to your teeth. Fluoride strengthens teeth and promotes faster remineralization.
Use a soft-bristled toothbrush. Hard bristles can damage the tooth enamel. Also apply light pressure, as compared to hard brushing which can cause gum bleeding and tooth sensitivity.
The key to brushing is not the force you apply, but the areas you cover and the time you give to the task.
Flossing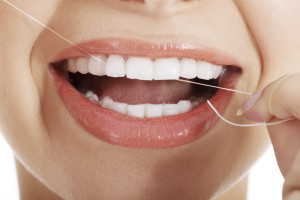 Many people consider flossing as a luxury when it comes to oral hygiene. However, it is very important that you floss at least once a day. Floss can get through the tightest parts of the teeth which toothbrushing cannot reach. If you don't floss, the food and plaque stuck in these hard-to-reach areas will build up and attract bacteria, promoting cavity formation.
The best way to floss is as follows:
Use at least 18 inches of dental floss, satin or waxed. Soft floss is ideal for individuals who have gum disease or are prone to gum bleeding.
Floss every gap between teeth. Use the end of the floss twirled around your finger, then after using that portion, twirl it around your finger again. Make sure you use only the clean segment of the floss for every tooth.
After flossing, gargle and spit with water to rinse away any residue that was not caught in the floss.
Diet and Nutrition
Everything you eat affects your teeth because all of these foods pass through your mouth. Did you think water doesn't have any effect on oral health? Think again! Here are some very crucial ways food and drinks can alter your teeth's composition.
Acidic foods can destroy the teeth quickly, especially if you brush your teeth right after eating or drinking anything acidic. Wait for at least 30 minutes after a meal before you brush your teeth so that your tooth enamel will be able to remineralize. Brushing demineralized teeth will weaken the enamel and make it easier for bacteria to create cavities.
Water is the best neutralizer to prevent acid buildup on the tooth surface. By drinking plenty of water, and even gargling plain water after eating, the food particles and sugars stuck on the surface of the teeth will be dissolved and flushed away. Because water has a neutral pH of 7.0, it helps reduce the rate of demineralization.
Sugary foods are often seen as bad for the teeth because they are. Sugar is the food of bacteria, and the more sugar you eat, the faster bacteria will reproduce inside your mouth. Because it's unavoidable to eat foods with sugar, it's best to drink water every after meal and chew a sugar-free gum to reverse the bacterial growth.
Fruits and vegetables that are crunchy and eaten raw, such as apples, carrots, celery, pears, and cucumbers, are very good for strengthening teeth. They have a high water content that helps neutralize acidity and their crunchy fibrous texture sweeps away any bacteria and plaque surrounding the tooth surface.
Eating a healthy and well-balanced diet will provide the teeth with all of the essential nutrients it needs to stay strong. The minerals that the teeth need for optimal structure are calcium, vitamin D, phosphorus, magnesium and fluoride. Most of these can be found in our everyday foods like meats, fishes, and dairy.
Learn More about Home Dental Care from Lighthouse Dental
If you have more questions about proper oral hygiene, all you have to do is visit Lighthouse Dental. Our office is located at 88 Ryders Lane, Stratford, CT 06614. You may also give us a call at (203) 742-1027 for inquiries about our dental services. Our receptionists will help you set an appointment should you wish to get a consultation from Dr. Samuels.
Lighthouse Dental recommends every patient to see us at least twice a year for regular cleaning, dental exams, and updating dental records. Call us today for a schedule! Our dental team will be very glad to serve you.
---
Dental Care Service
Popular Dental Services
Trending Procedures