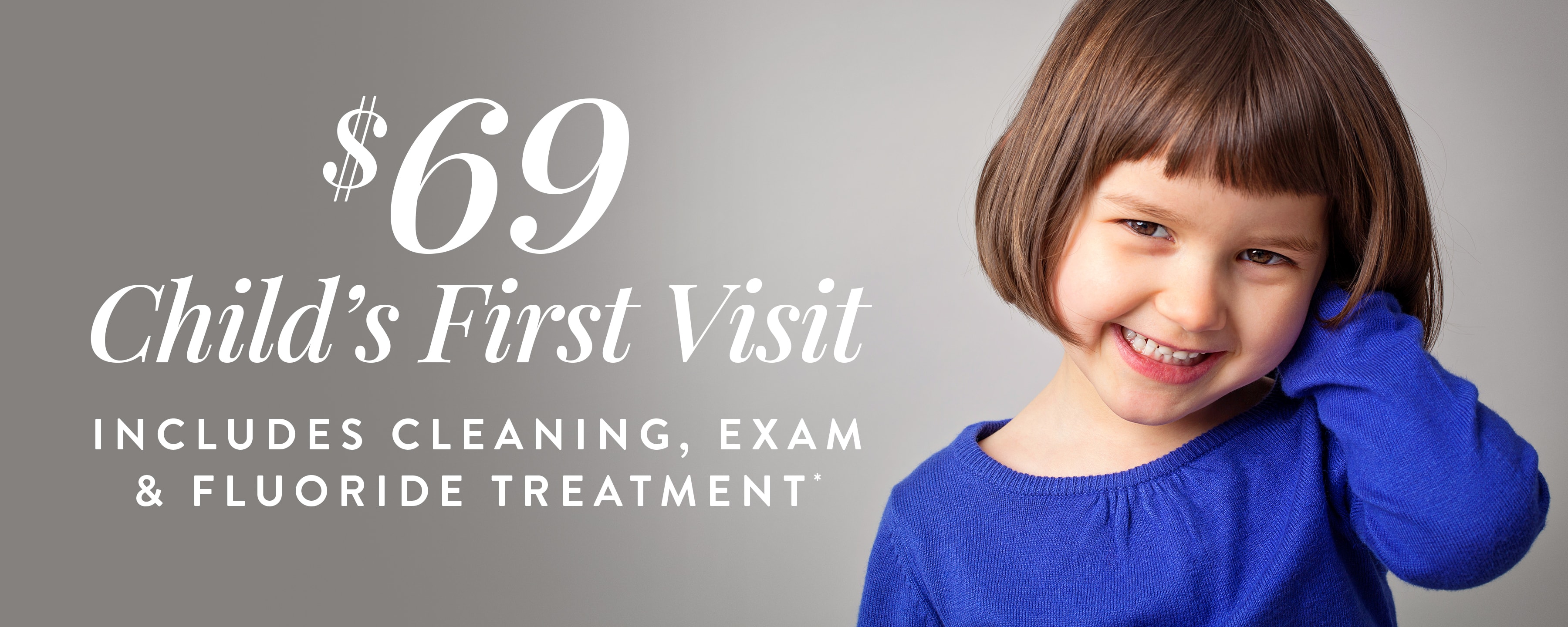 Seeing a dentist regularly throughout childhood sets the foundation for a lifetime of great dental health. Our family dentists see children as young as three years old. We have years of experience helping children – and parents- feel comfortable when visiting our office and teaching healthy habits they can repeat at home. If you're looking for an experienced children's dentist in Stratford, call our office to schedule an appointment.
What Happens During a Child's First Dental Visit?
At our office, we want your child to have a pleasant dental care experience. Our dentists begin the appointment by ensuring your child feels as comfortable as possible – in some cases, we can even conduct the exam while he or she sits on the parent's lap. Then, the dentist will check your child's teeth and jaw for any alignment issues. Small children do not always require X-rays, but they may be necessary if tooth decay is present.
Children's Dental Services
Our children's dentist in Stratford provides several services that can protect the health of your child's teeth and gums. If you're wondering, "Where can I find a gentle children's dentist near me?", call us now to learn more about the following treatment options:
Teeth Cleaning for Kids:

Our dentists and dental hygienists are committed to keeping your child's smile decay-free through regular cleanings. We'll help your child relax and be able to "open wide" for his or her treatment.

Fluoride Treatment:

Topical fluoride is known by many dentists as "nature's cavity fighter." When applied to the surface of your child's teeth, it can make them less susceptible to decay.

Dental Sealants:

Dental sealants for kids are another way to help guard against tooth decay. This treatment involves sealing the grooves on the back teeth's chewing surfaces, keeping food and bacteria from becoming trapped.

Fillings:

If a cavity is present, one of our dentists will remove the decayed area of the tooth and replace it with a natural-looking filling.

Crowns for Children:

When fillings cannot repair the tooth, crowning baby teeth may be necessary. Pediatric crowns are also used after a child has undergone root canal therapy.

Mouthguards:

Children who participate in sports should wear a mouthguard to protect their teeth. Our kids' dentist also provides mouthguards for children who grind their teeth at night.
When Do Baby Teeth Come In?
Children typically receive their first baby teeth around six months of age. Babies often grow their teeth in pairs, with the lower central incisors usually being the first teeth to appear. Seeing a dentist for kids' dental care should begin as soon as you notice the first tooth.
When Do Baby Teeth Fall Out?
Most children begin to lose their baby teeth around age 6 or 7. As your child grows, the jaw and facial bones adjust to accommodate the new permanent teeth, causing the baby teeth to loosen and fall out.
What Can Cause a Toothache in Children?
Toothaches in children can be caused by several reasons, including a cavity, injury, or gum disease. If your child is complaining of oral pain, call our children's dentist office as soon as possible to schedule an appointment.
Dental Care Service
Popular Dental Services
Trending Procedures