Making the Big Decision in Dental Care: Are Dentures Right for Me?
Oral health problems are common and can range from the simple to the extreme. While dentists will work with individual patients to provide treatments to retain the natural teeth for as long as possible, sometimes this is not possible. If damage is too severe due to trauma or decay, tooth extraction may be recommended.
When this is the case, a patient may be able to replace those teeth with false teeth known as dentures. Advances in technology and oral education have allowed these false sets of teeth to fit more comfortably and be more functional than ever before.
The following explains more about just what dentures are, when they may be recommended, and what you need to know before your first set.
What are Dentures?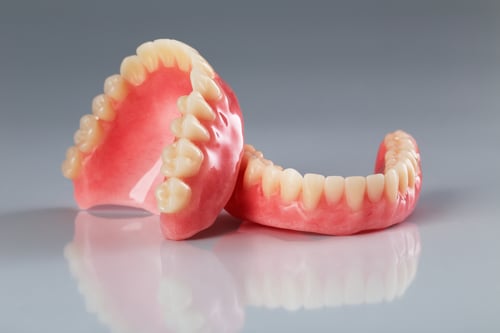 Dentures are essentially replacement teeth. These teeth are affixed to a mouth guard-like structure that is placed in the mouth. For an outside viewer just looking at the teeth, these structures look as if they are a patient's natural set, providing an aesthetic naturalness and cosmetic enhancement wanted by patients. It is important to note, though, that not all dentures are the same.
Are There Different Types of Dentures?
Dentures can vary in their structure and application. There are two main types of removable dentures that our dentists in Stratford might recommend: partial or complete. Partial dentures are utilized when some of the natural teeth remain in the mouth.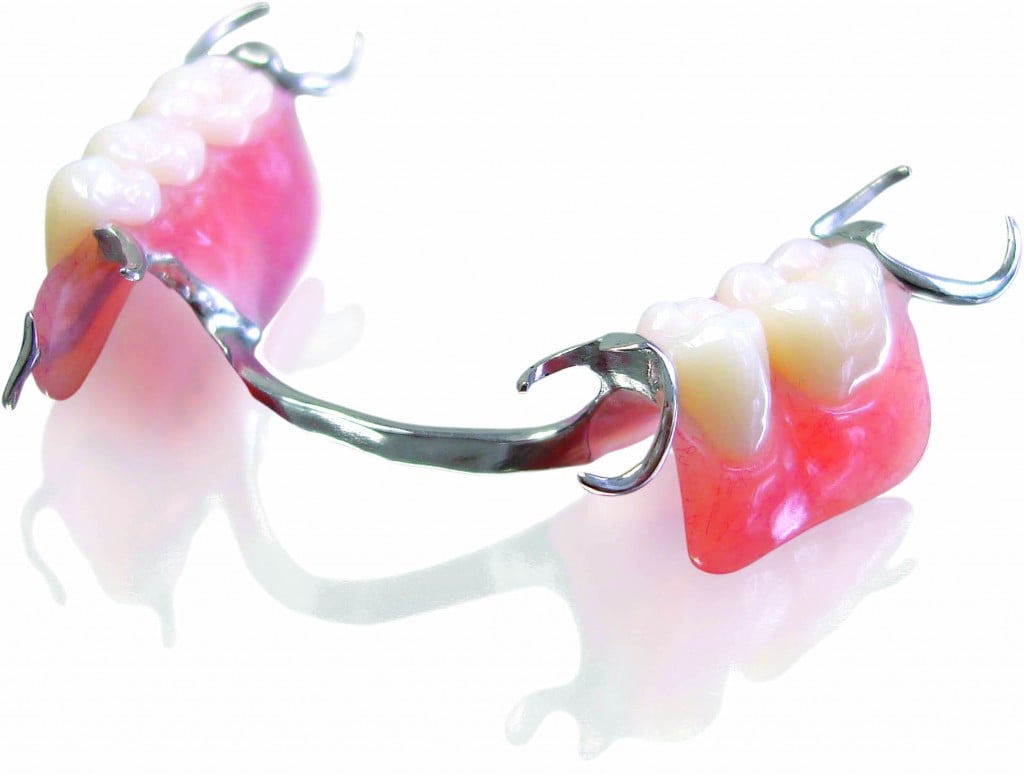 Partial dentures are ideal for those who have functional remaining teeth that do not need to be removed, but still have sections of missing teeth that need filled. They clasp on to the back teeth, and are removed each night for cleaning.
The other type of removable dentures are complete dentures. Complete dentures can also be divided into two options: immediate or conventional. In both of these cases, any remaining teeth must be removed before the denture is fitted. Immediate dentures are provided to a patient as soon as the last tooth extractions take place so the patient can leave with teeth. Conventional complete dentures are placed into the mouth after all gum healing has taken place.
A third type of denture is a fixed denture, also called a permanent denture. This type of denture is permanently attached to dental implants and stays in the mouth 24 hours a day, just like natural teeth. Implant-supported dentures are offer the most denture stabilization. They don't require any messy denture adhesive and they eliminate the risk that the denture may be dropped by accident. LEARN MORE
How are Dentures Made?
Dentures are made and recommended only after time spent discussing the option thoroughly with a dentist.  This is because tooth removal cannot be undone and all parties need to be in agreement that this is best step. Once it is decided, however, there are certain processes that need to take place for the denture procedure to go as smoothly as possible.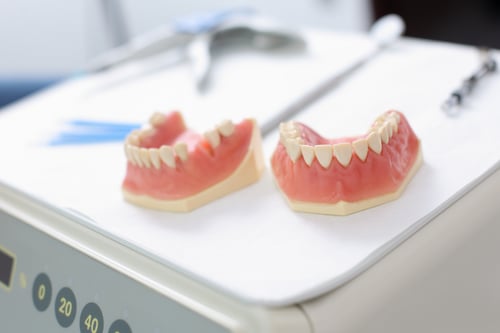 First, your dentist will take impressions of the gums and the jaw. This is vital to ensure that the dentures fit properly in the mouth and are spaced properly. From there, wax models and plastic patterns will be used and placed in the mouth to see what proper fit works for you. This can take several visits to the dental office but is necessary to ensure a proper fit. Once you and your dentist agree on the best denture fit, then, the final dentures will be created. These are the ones that will be placed in the mouth and worn by the patient for years to come.
Where Can I Find a Qualified Dentist for Dentures in Stratford, CT?
Dr. Samuels recognizes that getting dentures is not an easy decision to make. That is why they encourage patients who are considering this type of procedure to call the Lighthouse Dental Care office to set up an appointment. Our team will walk you through the process and provide a thorough evaluation to ensure that dentures are the right choice. These assessments will be performed by our friendly and caring staff, all of whom have your best interests at heart.
For more information on dentures or to set up your next appointment, call our office at (203) 742-1027.
---
Dental Care Service
Popular Dental Services
Trending Procedures