How Do I Straighten My Teeth: Invisalign Treatments Explained
When it comes to having beautiful teeth, there are several different factors that are often assessed and looked at in deciding whether or not someone has gorgeous pearly whites. Of course, the color is important as this is one of the first things that people notice when an individual opens their mouths to speak. Another, however, is how straight the teeth are. It is possible that teeth can become out of line and misaligned in a way that does more than damage the overall look of the smile. It can cause secondary health issues and other oral problems as well.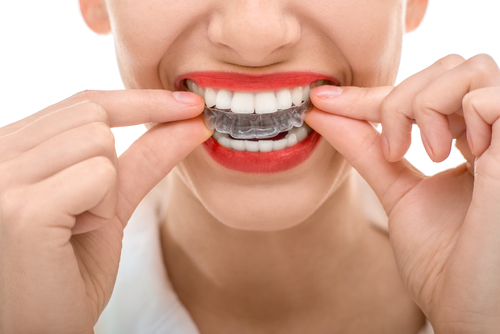 Luckily for those that want straight teeth, there is help available in the form of Invisalign treatments. Invisalign provides a more modern approach to straightening. The following discusses Invisalign treatments, what they can help with, how they work, and what to expect in the way of results. Dr. Samuels will be happy to answer any questions you have during your consultation.
What are Invisalign Treatments?
Invisalign is a straightening method that dentists are using as an alternative to traditional braces. These treatments are done not through brackets but through a series of aligners that are custom made to slide over the top or bottom row of teeth. Each aligner is a slightly different shape which gently moves the teeth closer and closer to their final, perfect position. Made from a clear material, the aligners should be worn daily and for most activities except eating or brushing your teeth. People who are using Invisalign also need to make sure that they attend all of the dental appointments and follow along services that a dentist will recommend.
How Does Invisalign Differ from Dental Braces?
Dental braces are likely the first tool for straightening that individuals think of. Traditional braces use wires threaded through metal or ceramic brackets attached to each tooth. The wires are tightened at regular intervals, applying gentle pressure to the teeth to move them into position.
Invisalign treatment uses a series of clear, comfortable, lightweight aligners that slip over the teeth. They are often called invisible braces because it's hard to see the translucent aligners against the teeth. Therefore, many professionals, teachers, brides, and other people who worry about metal on their teeth becoming distracting will choose the clear Invisalign treatments instead. Invisalign treatments combine the straightening power of braces without the metal look, making them very appealing to people searching for an aesthetic method.
Invisalign and braces also differ in the way in which they must be cleaned and the maintenance required. People that have Invisalign treatments or braces will be required to see the dentist regularly. But, Invisalign patients typically need fewer appointments. While braces appointments usually occur every four weeks, Invisalign appointments are typically six weeks apart. At each appointment, our Invisalign dentist in Stratford will check the progress of your smile and provide the next few sets of aligners.
Are Invisalign Treatments Right For Everyone?
Invisalign can help with most types of alignment issues, including crowded teeth, gaps between teeth, and overbites. Braces may be recommended for people who have more extreme problems with teeth or jaw alignment.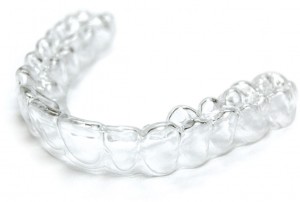 Cleaning also differs between Invisalign and braces users. Those with braces must use picks or water devices to get between teeth and brush them properly because the brackets and wires can make cleaning with just a toothbrush tricky. In contrast, people with Invisalign simply take out the aligners when they brush and floss. Then they put the aligners back into the mouth after.
Schedule an Invisalign Treatment Consultation Today
If you are looking for a dental practice to help you decide if Invisalign is the right treatment for you, call Lighthouse Dental Care today. We'll examine your smile, discuss your goals, and let you know how long treatment would take and how much it will cost. Call us today to schedule your Invisalign consultation. The number is (203) 742-1027.
---
Dental Care Service
Popular Dental Services
Trending Procedures