Straightening It All Out: The Ins and Outs of Six Month Smiles® Treatments
Straight teeth are important. They help aid in speech and in conversation. They build confidence and can set a great first impression. Straightened teeth also help with mastication as well. Unfortunately, many times teeth develop in a not-so-aligned manner, coming in crooked, too crowded, or too spaced out. The result in this case is the need for dental treatments to help align the teeth and move them into a position that makes them more conducive for normal life processes.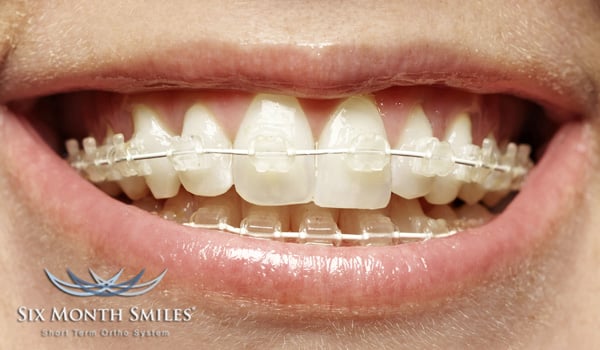 There are several different services that dentists like our very own Dr. Mark Samuels can provide that actually help to realign and straighten the teeth. Traditionally, individuals think of the tried and true braces approach for use as a dental straightening aid. With advancements in modern technologies and dentistry, however, new dental services are being added to this list, including Six Month Smiles®.
Six Month Smiles is relatively new to dental practices' repertoires. Therefore, many patients are unaware of the procedure or may not know what it involves. If you are interested in teeth straightening approaches and want to learn all of the different options that you may have available to you, the following explains more about Six Month Smiles and what it entails. It also helps to identify the type of patient and extent of dental concerns it can aid in relieving.
What Is Six Month Smiles?
Six Month Smiles is, in essence, a quicker option in braces treatments. These are braces, but on the fast-track. Six Month Smiles provides dentists with a ready-to-use system. Like traditional braces, Six Month Smiles uses brackets and wires to gently move the teeth into position. One big difference: Six Month Smiles uses clear brackets and a tooth-colored wire, so they don't stand out like metal braces do. For this reason, many people refer to Six Month Smiles as clear braces or invisible braces. If you're looking for an aesthetic solution to straighten your teeth, ask us about Six Month Smiles today.
What are the Advantages of Six Month Smiles?
There are several great reasons that Six Month Smiles is ideal for a patient. It is quicker in both its application and time between first application and results. It requires less time in the dental chair and is a great alternative for those that are fearful or nervous about visiting the dentist's office. Further, Six Month Smiles is less involved and, therefore, can cost significantly less than other treatments and dental procedures. And as we mentioned, Six Month Smiles uses clear brackets that means people notice your smile, not your braces. This, therefore, can be a great solution for those that are on a budget but still need their teeth straightened for aesthetic and cosmetic reasons.
Are Six Month Smiles Right For Every Patient?
The Six Month Smiles system works very well for most people. However, is not right for every patient and for every situation. Therefore, it is important to understand as well why a qualified dental expert like those at our own Lighthouse Dental Care may advise a patient toward an alternative route. Like many treatments in dentistry or in any medical field for that matter, not everyone is an ideal candidate for Six Month Smiles braces treatment. Six Month Smiles braces are for those that have many good qualities pertaining to their teeth and their alignment already. That is to say that these treatments are for those that have a good foundation with minor tweaking needed to help completely straighten those pearly whites. If a patient has teeth, however, that are extremely out of alignment or that require more extensive straightening, traditional dental braces may be the best option.
Can Any Dentist Provide Six Month Smiles Treatments?
Not every dentist is eligible to participate in providing Six Month Smiles treatments. There is a special certification course that must be completed before the company will provide these resources to a dental professional. This class is provided as a way to ensure that the patient and the dentist are protected and knowledgeable of the process. Even those orthodontists and dental professionals that have been in the field for years will be required to complete this task. Dr. Samuels at Lighthouse Dental Care is a certified Six Month Smiles provider in Stratford.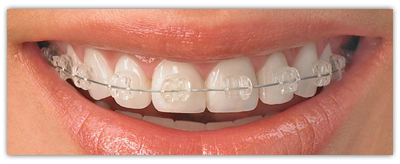 If you feel that you are an ideal candidate and even if a dentist has recommended the treatment to you, you need to ensure that they have done their homework and have the proper education. This is vital to protect your dental health and ensure the highest possible success rate for the treatment. An unqualified professional, for example, may do more injury to your teeth than provide success in procedure if they are not popularly trained. It is your job to protect yourself by doing your research and asking the pertinent questions.
Where Do I Go for Six Month Smiles Braces?
Among the qualified dentists that provide the Six Month Braces treatment is our very own Dr. Mark Samuels. and our tremendous staff at Lighthouse Dental Arts are well prepared to walk a patient from start to finish in this treatment. Further, we will not recommend it if you are not an ideal candidate. Contact us at (203) 742-1027 to learn more.
---
Dental Care Service
Popular Dental Services
Trending Procedures