How Do I Get Whiter Teeth: Teeth Whitening and Zoom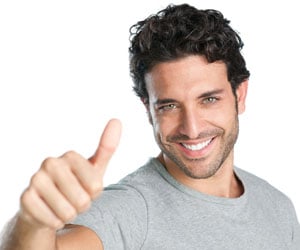 Cosmetic dentistry is a popular and growing field of dental procedures. Essentially and in general terms, this area of dental work speaks to any dental service that has the end goal of improving the look and beauty of the teeth. Said cosmetic dental procedures can be done with the sole motivator being bettering the prettiness of the smile or it may be completed in conjunction with another dental procedure to improve the health of the oral cavity. From braces to Invisalign treatments to aesthetic tooth extraction, there are a variety of different services that can be performed for the purpose of improving the aesthetic value and the overall look of the teeth. Yet, one process stands out among the crowd in terms of popularity: teeth whitening.
What Is Teeth Whitening?
Teeth whitening is the process in which a dentist utilizes chemicals and sometimes laser lights to whiten the teeth. Due to age, habits, and other problems, individuals may find that their teeth have become stained or darkened over time. The result is a yellow or even gray appearance to the teeth that can be psychologically and psyche damaging. The beauty of the teeth and their overall appearance, if good, can build confidence. A smile that is yellowed, however, can negatively impact an individual's self-value and impression quality.
What Preparation is Involved in Teeth Whitening?
Teeth whitening is completed by a dentist only after a thorough examination of the mouth has taken place. This is because any teeth whitening chemical—bleach based or other—cannot be placed on a tooth with exposed dentin or worn enamel. This is because the chemicals can seep into the tooth and cause nerve agitation, which is extremely painful. Therefore, a dentist will examine the tooth for any dental cavities prior to placing the substance on the tooth. Further, a dentist cannot place whitening agents on a crown or veneer. This is because the agent of action used in the process will simply not work on this surface. A dental analysis prior to application will provide this knowledge.
Also, whitening agents for purposes of tooth whitening can only be done in a clean and hygienic oral cavity. Therefore, prior to application, a dentist or dental hygienist will provide a patient with a thorough teeth cleaning. This will aid in the application speed and effectiveness of whitening.
Do Teeth Determine the Type of Tooth Whitening?
Teeth whitening procedures will vary into two main categories. The first is known as vital whitening. This type of chemical application and teeth whitening will be completed when the tooth still has active roots and nerves within it. The second type is known as non-vital teeth whitening. This type of whitening is completed on teeth that have had a root canal.
What is Vital Whitening?
Vital whitening involves a gel being applied to the tooth or teeth for whitening. It involves hydrogen peroxide formulas which are placed directly on the tooth. From there, then, a laser is used in order to activate the whitening agents. This procedure requires around an hour or even less to complete and can be done in the dentist's office.
What is Non-Vital Whitening?
Non-vital tooth whitening is completed, as noted prior, on a tooth without an active root or nerve. Therefore, the whitening agent is not placed upon the tooth but, rather, inside of it. The procedure is completed this way because the yellowing is occurring because of the internal structures to the tooth rather than because of an external causation.
What Is Zoom Teeth Whitening?
One system that is used in teeth whitening is the Zoom approach. Popular among some dental practices, this is becoming a tested and true way for a patient to achieve a whiter smile. Like other teeth whitening processes, Zoom Teeth Whitening is completed in a dental office under the guidance of a professional. The ultimate goal of Zoom whitening is to bleach the teeth and make them appear shinier and whiter. The application process is less than an hour and is relatively simple to complete.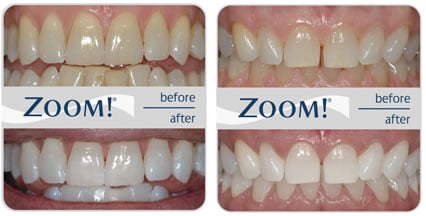 There are, however, some drawbacks to the Zoom Teeth Whitening approach. It can lead to an intense and sharp pain when first applied. Though this should be short-lived, it can be highly frustrating and surprising tothose that are not prepared. The results, however, can be great and present fairly quickly in those who receive dental care from a qualified dental expert well versed in the process, like our own Dr. Mark Samuels in Stratford, CT.
Where to Go for Zoom Teeth Whitening?
If you are interested in the Zoom Whitening process or any other whitening procedure, contact us at Lighthouse Dental Care. Under the guidance of Dr. Mark Samuels, we can provide you with an explanation of the different processes and help you to identify which is best for your life and your budget. To make that appointment today and get your teeth whiter tomorrow, call us at (203) 742-1027.
---
Dental Care Service
Popular Dental Services
Trending Procedures