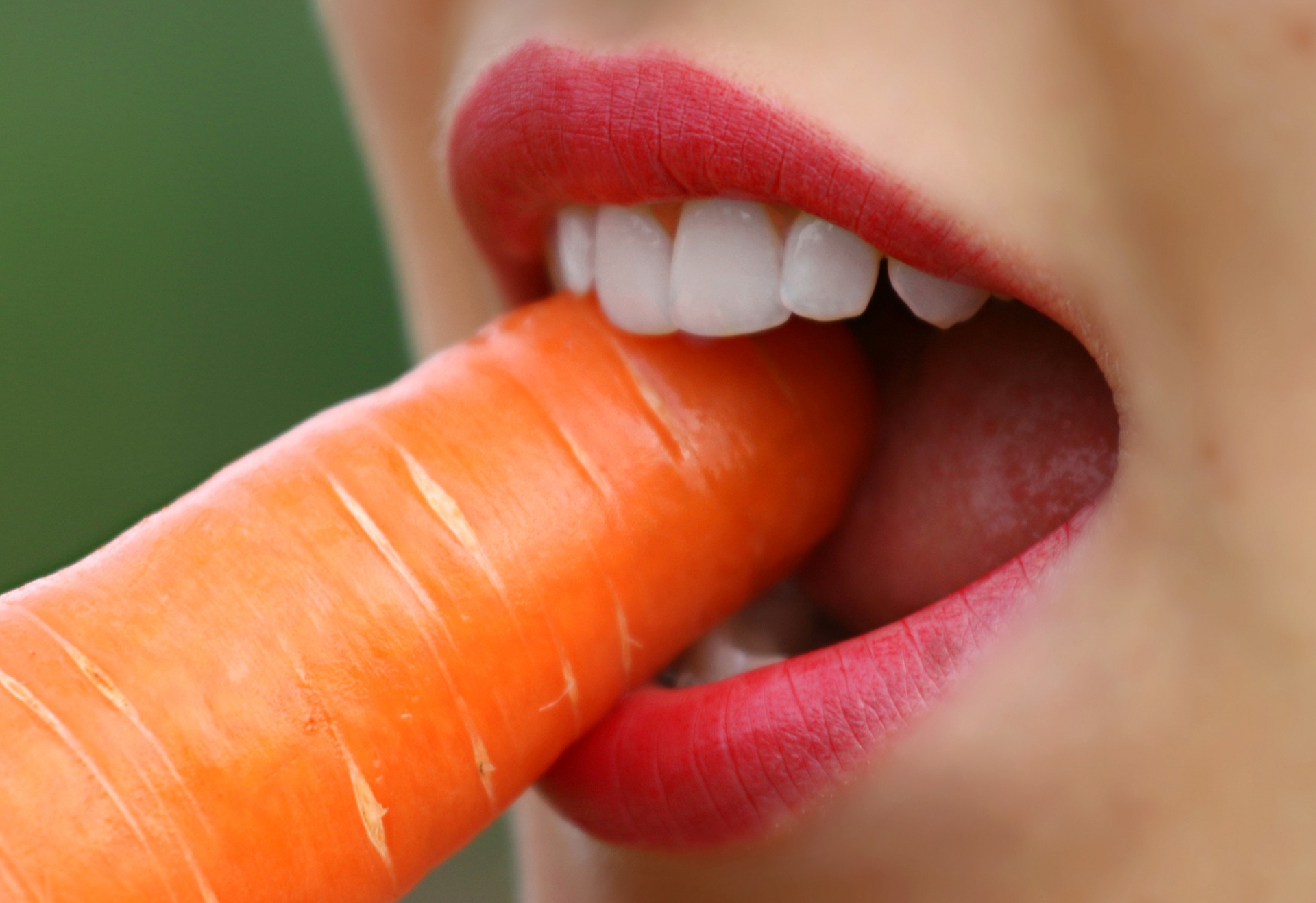 Most dental professionals agree that your diet plays a major role in the health of your teeth. There are many foods and drinks you can consume that give you calcium, vitamin D, and phosphorus, which are essential nutrients for good teeth and bone health. Not only are calcium and vitamin D important for tooth and bone growth during childhood, but these nutrients are present in many foods that have other positive effects on your health. By making the right choices about what you eat, you can keep your teeth, bones, and other parts of your body in good shape.
Many people don't get enough calcium, magnesium, and potassium in their diets. The easiest way to get enough calcium in your diet is to eat and drink dairy products such as milk, yogurt, and cheese. However, some people have dairy sensitivities, which means that they'll have to find nondairy foods and drinks to get enough calcium. Eating dark, leafy green vegetables is an excellent way to get calcium as well as folate, iron, fiber, and antioxidants. Try to eat greens like beet greens, chard, spinach, and broccoli regularly. Even just adding an extra serving of vegetables or a big salad to your daily diet can be an effective way to increase your calcium intake.
The bones in the skeletal system are living tissues, which means that they have blood vessels and cells that continually grow and repair themselves. The body uses calcium to build and maintain healthy bones and teeth. Calcium also helps regulate heart rhythm, aids with blood clotting, and keeps muscles contracting correctly. Regardless of your age, your diet needs to contain adequate amounts of calcium or your body will borrow it from your bones. Over time, this type of deficiency will lead to weakened bones and maybe even osteoporosis.
Vitamin D is important because it helps the body absorb calcium, and it also regulates the amount of calcium that's present in the blood. Your body can actually make vitamin D, but it needs sunlight to do it. Try to spend a minimum of 15 minutes outside soaking up the sun every day. You can also get vitamin D from fortified milk and cereal, cheese, eggs, butter, cream, and some seafood, like shrimp, oysters, and fish. While you work to make sure that your diet is high in vitamin D, make sure you don't take in too much phytic acid, which interrupts how your body uses vitamin D. Foods with lots of phytic acid include beans, almonds, grains, soybeans, and sesame seeds.
Phosphorus is another nutrient that works alongside calcium to help build strong bones. Phosphorus is also linked to the formation of tooth enamel. It's important to have the right amount of phosphorus, though, because too much could lead to reduced calcium absorption. Foods high in phosphorus include dairy products, pork, poultry, whole grains, nuts, lentils, and fish such as tuna, salmon, and cod.
Although you probably know that calcium is an important nutrient for kids and teenagers, the importance of calcium doesn't go away once you reach adulthood. Even after your teeth are all formed, calcium is linked with prevention of tooth decay. This is because when the body is low in calcium, it will borrow it from your bones and even from your teeth. If this happens, you might be at a greater risk for cavities and gum disease. If your body borrows calcium from your jawbone, it could weaken and set you up for gum disease.
A diet high in lowfat protein, calcium, vitamin D, phosphorus, and other nutrients is your first defense against weak bones and teeth. You can gain strength and overall good health when you pay attention to the foods you eat. The good news is that healthy foods are not only good for you, but they taste delicious, too. You can't help but enjoy a diet rich in healthy foods.