Proper dental care makes a huge difference.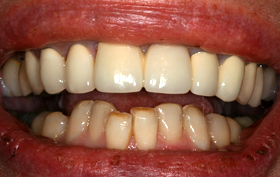 BEFORE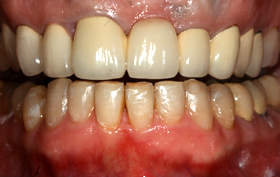 AFTER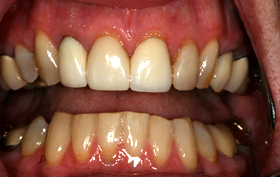 BEFORE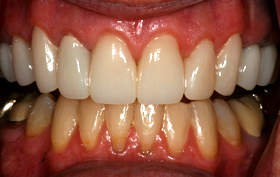 AFTER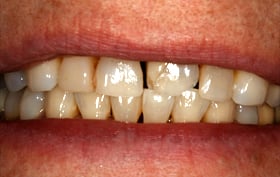 BEFORE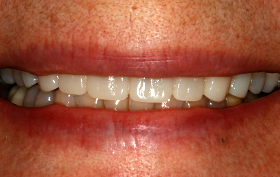 AFTER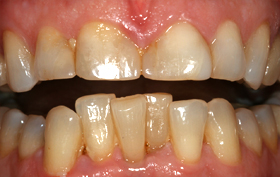 BEFORE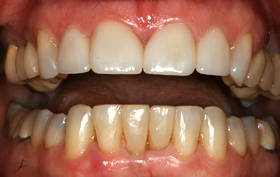 AFTER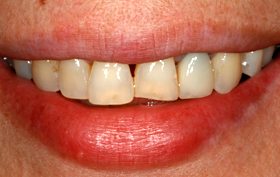 BEFORE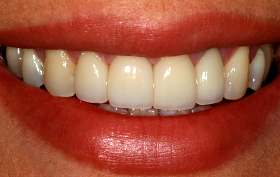 AFTER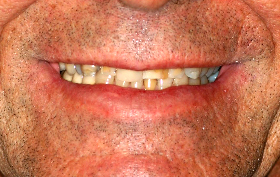 BEFORE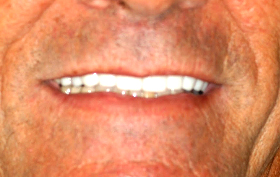 AFTER
Office Hours
Monday

8:30 AM – 5:30 PM

Tuesday

7:00 AM – 7:30 PM

Wednesday

7:00 AM – 7:00 PM

Thursday

8:00 AM – 6:00 PM

Friday

7:00 AM – 4:00 PM

Select Saturdays*

8:30 AM – 12:30 PM
* 2 a month
CareCredit
CareCredit is a healthcare credit card designed for your health and wellness needs. Pay for the costs of many treatments and procedures through convenient monthly payments.
Our patients leave smiling


My family and I have been receiving dental care from Lighthouse Dental Care for several years now. Every visit has been nothing short of pleasant; all the staff members are very helpful and overall genuine. In terms of the healthcare itself, the work that I've had done thus far surpasses my expectations. The level of professionalism is phenomenal. I would definitely recommend Lighthouse Dental C…

Emma V.



I'm 52 and have moved a lot in my life so I've had many dentists. Dr. Joy Cochiella is the absolute best I have ever come across – along with all the other support crew!

David S.



Lighthouse Dental Care is an outstanding professional office. It is a place where you always feel welcome, the front counter associates acknowledge as you walk into the waiting room. My family has been using Light House Dental and Dr. Samuel for over 30 years!! All ll the hygienists are great, and they love their job!

Lili M.



Lighthouse Dental is the best!! I've been going here over 30 years. Dr. Samuels is knowledgeable, kind and sensitive to my needs. He is always up on the latest dental technology. Maggie my hygienist is super!! My teeth always feel fabulous when I leave and she always reminds me how to brush and floss properly. I can't imagine going anywhere else for my dental needs.

Linda K.



Been going to Maggie for years! Love her.

Sharon F.



Great experience as always.

Katharine W.



I love my dentist Joy!! I have been with her for years and would recommend her to anyone looking for a dentist! The whole practice is very well informed and very friendly!

Maureen S.



I have been with Lighthouse for more than 35+ years. Dr. Samuels stands by his work and patient satisfaction and comfort is his primary concern. The office extends itself to accommodate your busy schedule which is reflective in its posted office hours. It is always a pleasant and friendly experience to visit his practice. Patty Ulatowski

Patricia U.



Very friendly and pleasant environment. Lovely and professional!!!!!

Ramon P.



I have been a patient for over 10yrs, and I love it. Wouldn't go anywhere else. They are professional, gentle and accommodating. Never a wait, highly recommend.

Taisha R.



Made the switch to Lighthouse Dental over a year ago after relocating to the area, and have been more than pleased! The office is easily accessible from Route 15, offering convenient appointment times intended to accommodate busy schedules. The dental professionals stick to their schedules, so time spent in their spacious and comfortable Waiting Room is kept to a minimum. The hygienists and dentis…

Kristianne A.



Thanks Maggie, awesome as usual.

Patti B.



I am a new patient of Dr. Samuels. I have had great experiences each time I have gone there. The front staff is always friendly and helpful. My dental hygienist did not seem like she was in a rush when I got a cleaning and was very pleasant. Also, I had let a root canal go a bit long without getting a crown. Dr. Samuels was able to save the tooth still. I experienced no pain in a comfortable setti…

Erica B.



It's always a very nice office to enter! It must be a pleasant Work place because I'm Always greeted with a smile! Whether I'm in the chair to have work done or my teeth cleaned the experience is always a good one! I definitely would and have recommended this office to many people!

Denise M.



Great experience!! Love all the doctors, nurses and staff!

2014Kayla R.



My Dentist, Dr. Joy, is the best, and my dental hygienist, Maggie, is great. Together they have saved my teeth and gums. They are personable and friendly. They take the time to know something about you as a person, not just your teeth and gums.

Raymond L.



Keep up the fine work!

Brian R.



I had a special issue and right from the first person on the phone to the last time I was there it was a great experience. Thank you everyone who helped me. Of course, I truly think Dr. Samuels is super special and such a great great dentist!!! Thank you again — all of you.

Cheryl H.



Very friendly staff from the front desk to the hygiensts. Dr. kurzner is awesome! Friendly, takes her time to explain everything. Very caring!

May L.



I have using light house dental for a couple of years now and always have a great experience! Dr. Samuel and Julie have excellent chairside manner are very personable and friendly. The office is very clean and the front desk staff are very friendly! I would recommend light house to anyone !

Candice W.